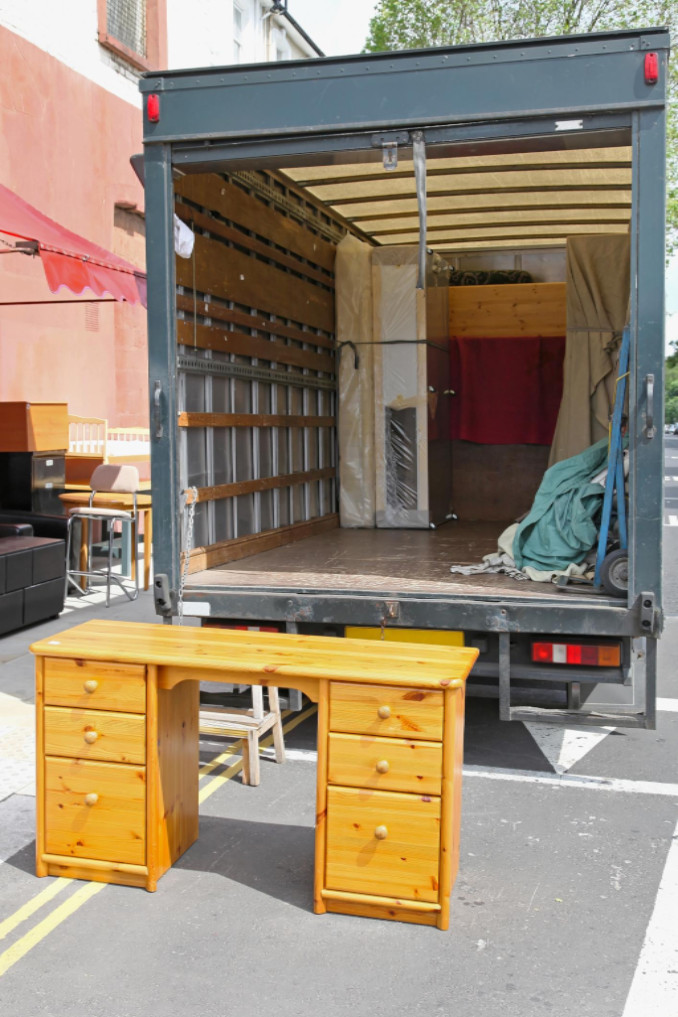 Rental trucks are useful when moving heavy furniture a short distance or even moving your whole family across the country. The size of the truck depends on how much you're bringing along, but the larger the truck is, the more difficult it is to handle. Companies that rent trucks to consumers don't talk about how difficult it is to drive the trucks they offer, and there's no special licensing required to operate one.
Whether you're driving along the highway or through a busy main street, it's easier than you may think to get into an accident. Some companies offer insurance for an extra fee, which may help if you run into one of these situations.
Why Would I Get into a Truck Accident?
Rental truck accidents can be very dangerous. Trucks handle differently than the average car. They're much larger and harder to maneuver. There's also less rear visibility when driving, they drive at a slower speed and it takes longer for a large truck to come to a complete stop. There are also problems with weight distribution if you've packed your truck completely and are taking a tight turn.
Because companies don't require you to receive any training before renting or driving their vehicles, you're more likely to get into an accident.
What Do I Do If I Get into a Truck Accident?
After any car or truck accident, you should always do the following:
Move the truck out of the road if possible and get everyone safely out of the vehicle.
Call an ambulance if there are injuries.
Call the police to file a report.
Call the truck rental company and have the local police report number handy.
Write down the information of the other driver.
What If I'm Driving the Rental Truck?
If you're the driver of the truck when the accident occurs, what happens will depend on what and who caused the crash. If you purchased insurance, this will likely cover some of the damages if the car is still drivable. Insurance only covers some of your items if they are destroyed, so it's important to read through the contract first so that you know what is and isn't covered.
The insurance company will want to know who was at fault, and you may need to hire a personal injury attorney to prove negligence. Negligence is when someone fails to take reasonable care, and someone gets injured as a result.
Finding Fault in a Truck Accident
The truck company can be held liable if certain things are out of place and caused the accident. It's important not to admit fault at any time and talk to your lawyer before doing anything. There may have been a problem within the truck that you lost control, and you may not know about it.
The rental company may be held liable for the following:
Negligent Maintenance. If the company failed to maintain the truck, they could be responsible. Often, trucks are not maintained or repaired at all once the rental company acquires them.
Mechanical Defects. Whether the rental company was aware of any mechanical defects or not, they are supposed to regularly inspect the trucks to make sure there are no design flaws or any defective equipment. If it's found that this was the cause, both the rental company and a few other parties may be held liable.
Negligent Entrustment. If the company knowingly rented the truck to someone who does not have the capacity to drive it safely, they may be held liable. This includes age, lack of auto insurance, lack of credentials or even intoxication. Some states require that the companies ask to see and make a copy of your license with the truck rental, but those that don't may be putting unlicensed drivers behind the wheel.
Safety Inspections. If the company didn't give the truck a safety inspection and the accident was a result of something that would have been detected, then they could be held liable. Unlike other businesses, a rental truck isn't considered a commercial vehicle, so they're not often sent for safety inspections.
If the crash is more severe and results in a rollover accident, liability can even be placed on the local municipality if the road conditions weren't safe, the truck company if they loaded your cargo without regards to weight distribution, or the other driver if they caused the truck driver to lose control.
Contact a lawyer near you to discuss liability and find out if you have a case.