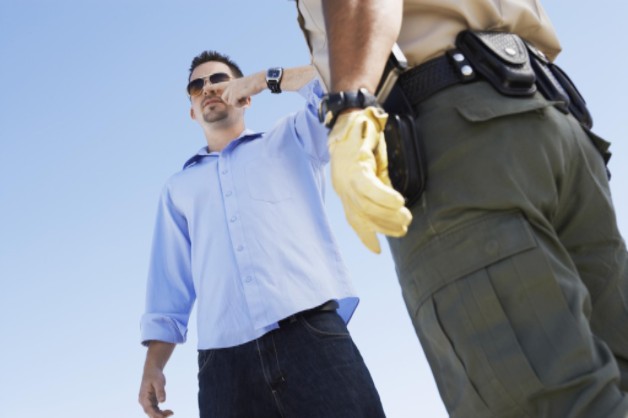 Each day in the United States, around 28 people are killed in a car accident involving an impaired or drunk driver. Annually, over one million people are arrested for driving under the influence. It can happen anywhere, at any time, to anyone. Staying alert while driving and knowing how to act if you suspect another driver of being impaired can help keep you and others safe.
Here are a few key indicators that someone may be driving impaired:
Erratic driving
An impaired driver will have difficulty maintaining a straight path with their vehicle. They may cross over the yellow or white lines, or even drive into the oncoming lane or off the road completely. If they attempt to make any turns, they might steer their vehicle too sharply or too gradually, and potentially hit another vehicle or fixed object.
Exaggerated braking and accelerating
Sometimes, an impaired driver may not realize how fast they're going and as a result, may start or stop their vehicle too abruptly or too slowly. Applying too much pressure to the brake pedal and coming to a screeching halt or driving their vehicle down the street at just a few miles per hour are strong indicators that a driver is impaired.
Unaware of their surroundings
Actions by other drivers such as tailgating are more than a nuisance; they can indicate the driver is impaired in some way. A general rule of thumb is to keep one car length of distance between vehicles for every 10 miles per hour of speed. If there's a car immediately behind you or you see another driver being tailgated, this may indicate an impaired driver.
Drivers who are unaware of their surroundings may be impaired and can be very dangerous. If you see a driver who doesn't obey posted signs or drives through intersections, this is another red flag that may lead to a serious accident.
Similarly, if another driver doesn't adjust their driving to suit the road conditions due to weather, time of day or other obstacles, you'll want to be vigilant.
What to do when you suspect an impaired driver
First and foremost, maintain a safe distance between your vehicle and the vehicle you suspect has an impaired driver. Don't get close enough to risk an accident if they brake suddenly, nor should you antagonize them.
Make a note of the vehicle's model number, color and, if possible, license plate number. If you have a phone, pull over and call 911 to report the driver. Provide the dispatcher with a description of the vehicle, your location, and tell them what the vehicle was doing.
Never try and confront a driver who you believe to be impaired yourself. If they're under the influence of alcohol or drugs, their behavior may be erratic and unpredictable. Avoid putting yourself in harm's way. Stay inside your vehicle at all times and let the police handle everything else.