Workplace injuries can happen to anyone in any field, which is why even small offices carry workers' comp insurance.
If you are hurt at work in the course of your duties, your company's workers' comp benefits may cover the cost of your care.
To ensure your ability to receive coverage however, you must follow proper procedures from the moment a workplace injury occurs.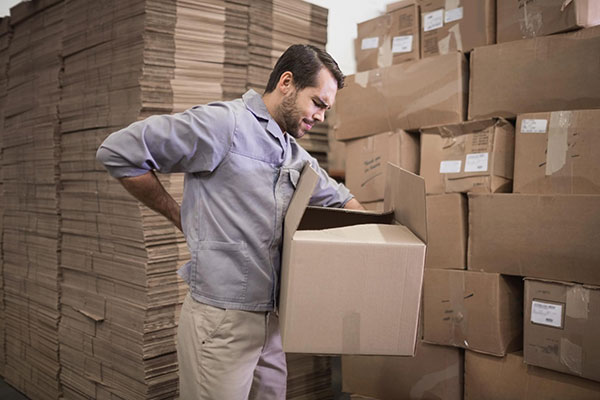 1. Report Workplace Injuries Immediately
In cases of serious injury requiring immediate treatment, you may inform your employer after your situation has stabilized. If possible, however, you should notify your employer in writing prior to seeking treatment. Workers' comp insurance plans vary, and some may require you to see a specific provider or undergo certain tests. Seeking treatment without following these guidelines can hurt your ability to receive workers' compensation benefits.
2. Handle Workman's Compensation Claims in Writing
Both you and your employer should write down every relevant detail throughout the process of filing your workers' compensation claim. If your workers' compensation insurance policy has restrictions, your employer is required by law to outline those for you. This can be done verbally, but must be backed up in writing within a specific time frame. This is usually a week or less, but laws vary by state.
3. Your Employer Must Provide Workers' Comp Benefits
Although state laws are different, your ability to receive workman's compensation for an on-the-job injury is protected nationally. If you follow procedure by documenting everything and visiting only approved providers and your employer still attempts to deny your claim, you may require a workers' comp lawyer.
4. Even the Simplest Claims May Require a Workers' Compensation Attorney
Ideally your workplace injury will be covered and your medical bills paid without too much hassle, however that isn't necessarily the case. For example, carpal tunnel and other repetitive use injuries, by their nature, can't be reported at the moment they begin. A workers' comp lawyer can expertly help you obtain and organize your medical records to prove your diagnosis resulted from a workplace injury.
5. Don't Skip That Claim
If your employer attempts to dissuade you from filing a claim, consider this a red flag, and consult a workers' comp lawyer. Your boss may say that the health insurance he provides should cover your workplace injury, but it usually won't. Health care providers are trained to recognize workplace injuries, and these will be denied by health insurance if there is another insuring body responsible.