When you really think about it, owning a law firm is about finding a balance between practicing law while running a small business. In recent years, this balance has been harder to find due to increased competition and evolving client expectations.
The struggle is real… The silver lining is that you're already an exceptional lawyer.
Before opening your own practice, you've gone through years of education and have practiced law, successfully, for years. You understand the ins and outs of how to practice law. You've also learned how to complete due diligence and how to learn about a topic quickly if you're unfamiliar.
Now all you have to do is to learn how to manage a small business, which is no simple task. Even as skilled as you are at practicing law, you now need to learn how to manage your finances, billing and collections (or hire someone to do all of this). You also need to determine your overhead and staffing costs as well as your administrative costs.
The good news is that all of these skills are learnable, given enough time.
The bad news is that you have to be able to perform them without taking too much time away from practicing law. If you aren't able to provide for clients, you won't be bringing money into your firm.
Here are the 8 most common challenges lawyers face when opening up a new law firm.
1. Attracting new clients
Prior to opening your own law firm, you were just another attorney in a larger firm where clients were often easy (or, at least, easier) to come by. Now that you're going out on your own, you'll be responsible for finding quality clients who will refer your services to people they know. Besides the task of finding clients to take on, you're also likely (at least in the beginning) to struggle with taking on new clients while serving the ones you already have.
2. Management
Keeping your clients happy can also be difficult because it's more than just providing sound legal counsel. You also need to present yourself in a consistent and organized manner. That can be difficult while trying to launch a new business.
3. Managing the costs of a law firm and growth
One of the problems that comes along with opening your own law firm is the struggle to generate enough revenue to both keep your business afloat and to be able to reinvest money back into your firm. Lacking funding to improve the efficiency of your firm can make you feel trapped.
4. Dealing with billing and collections
Billing clients and collecting their payments are among the most common challenges of running a law firm. Unfortunately, attorneys often end up working for clients who don't want to pay their bills after services are rendered. This is why it's so important to attract quality clients who are willing to pay their bills when they're sent.
5. Hiring and managing a staff
Finding qualified staff can also be a challenge that law firms face. This is especially true of small law firms that don't always have the time to dedicate to the hiring and/or training process. Along these lines, attorneys often don't have the necessary management skills needed to manage their staff. This leads to issues developing positive relationships with their employees and it can also make it hard to motivate the staff.
Many small law firm lawyers also struggle with delegating tasks, which can lead to their time not being utilized properly.
6. Communication
Poor communication skills can be the downfall of any business—and law firms face this issue twice. Not only do attorneys need the skills to speak with their clients, but they also need to have the skills to speak with their employees.
7. Time management skills
Small firm lawyers often struggle with time management skills. This isn't because they're incapable of actually managing their time; they simply have so much to do that they can get spread thin.
What's worse is that administrative tasks often need to take precedent; however, it means that billable time is taken away from clients. Unfortunately, administrative tasks can't be invoiced.
8. Your health and wellness
It may not be high on the totem pole, but the health and wellness of those working for small law firms is important! Lawyers should keep their health in check as being both an attorney and a business owner can be a stressful job.
Let's face it, it can be hard to find the time to sleep, eat properly and exercise while trying to work long hours on your current client list and bringing in new clients. This is a golden opportunity for your health to slip — be proactive!
Like opening any business, there are plenty of benefits to opening your own law firm — but also plenty of challenges. The takeaway is that if you're able to find a balance between being a good attorney and running your firm, you can find success.
---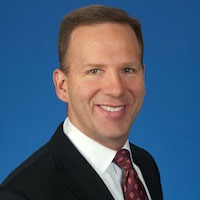 ABOUT THE AUTHOR: Charles Scholle
Meet Georgia's personal injury lawyer Charles Scholle
Scholle Law
6340 Sugarloaf Pkwy, Suite 150
Duluth, GA 30097
(866) 972-5287