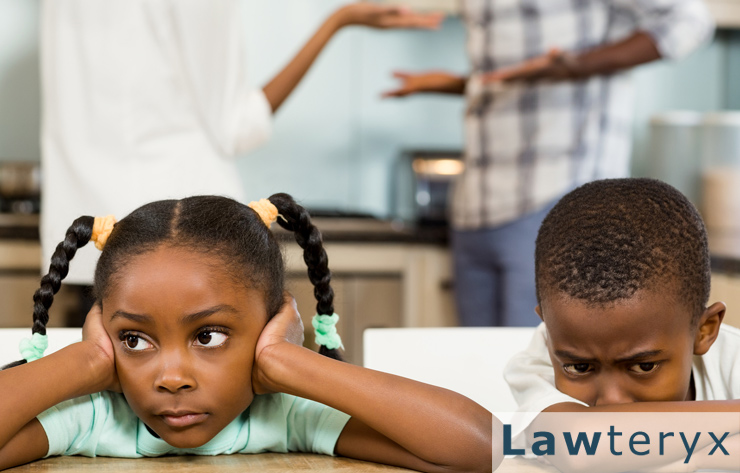 The crime of continuous violence against the family is not new, but the Texas House of Representatives and the Texas Senate have recently passed a bill known as Rachel's Law that would make this situation a third-degree felony. The name honors one of the first victims to come forward about continuous violence.
The definition of continuous violence against the family is stated in Section 25.11 in the Texas Penal Code and reads as follows:
"A person commits an offense if, during a period that is 12 months or less in duration, the person two or more times engages in conduct that constitutes an offense under Section 22.01(a)(1) against another person or persons whose relationship to or association with the defendant is described by Section 71.0021(b), 71.003, or 71.005, in the Family Code."
So, the next question typically asked is:
How is a "family" defined?
For this statute, the term family includes all of the following, whether they are living in the same household or not.
Parents of children (whether married or not)
Boyfriend or girlfriend
Spouse – present or former
Foster or adopted children and/or parents
How severe is the punishment for continuous violence?
In Texas, a continuous violence charge is based on extensive domestic assault, which is a Class A misdemeanor. A simple domestic violence charge includes up to 1 year in jail and/or a fine up to $4,000.
A continuous violence charge is considered a more serious offense because more than 1 person will bring an allegation and/or evidence within the period of 1 year of domestic assaults by 1 offender. This abuser intentionally and knowingly inflicts pain and injury and in cases of "gaslighting," they convince the victim that nothing happened.
If convicted, the abuser may be sentenced 2-10 years in prison and/or a fine of up to $10,000. As a felony, it also includes all the consequences that are involved in a felony, such as not being permitted to vote in a U.S. election, if convicted.
What is gaslighting?
Gaslighting has become a common crime in recent years. This family violence is a form of mental abuse that clouds and confuses the victim's mind, so they question their own reality. It is habitual and intentional on the part of the abuser, so keeping records for evidence greatly assists the attorneys representing you.
Five ways to secretly gather information against a continuous violence abuser are:
Keep a secret journal with dates, times and descriptions of people and your possessions.
Talk with a trusted friend or family member.
Keep voice memos and take pictures, if you have a phone.
If your phone isn't private, buy a cheap disposable camera to conceal.
Email your evidence to a trusted friend until needed.
Every case is different, and if you think your family has been victims of continuous violence, contact a trusted defense attorney.