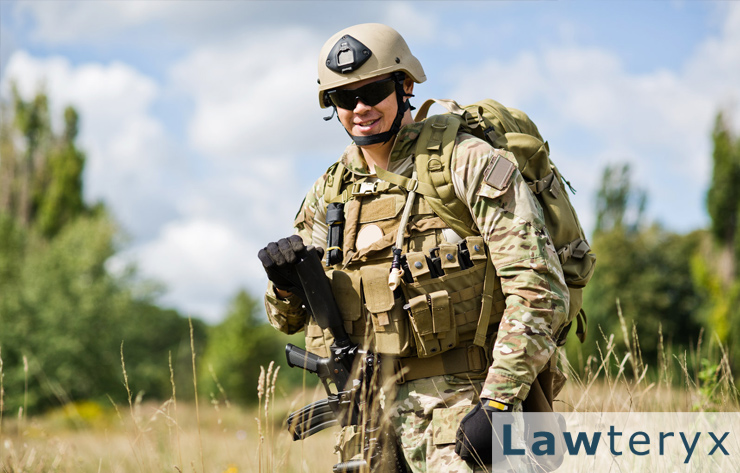 For 70 years, members of the U.S. Armed Forces have been left without recourse if military medical negligence caused them serious—even fatal—problems. A Supreme Court decision from 1950 left them without the legal recourse available to everyone else. The National Defense Authorization Act (NDAA) began to address some of that injustice recently, although more work is still ahead.
The case of Feres vs. United States prevents active-duty military members from suing the government under the principle of sovereign immunity. A soldier who was wounded in battle couldn't sue the government on the grounds that his commanding officer had been negligent in preparing the battle strategy. Medical malpractice could not be filed against a Combat Support Hospital (or MASH unit, as the makeshift battlefield medical facilities were called prior to 2006). This became known as the Feres Doctrine.
The purpose of those legal rules was not to allow military medical negligence in the course of normal everyday life. Yet that's exactly what happened. A 4-star general was misdiagnosed with cancer, likely causing premature death. His widow had no legal recourse. Sgt. Richard Stayskal had lung cancer misdiagnosed as pneumonia.
These are just a few examples of cases that would get any doctor sued. But because the victims were active members of the U.S. military and their doctors were employed by the Armed Forces, there was no recourse. It was a perversion of justice. Congresswoman Jackie Speier (D-CA) has led an effort to fix it.
Even in a time when the politics of Washington D.C. are hyper-partisan, Congresswoman Speier was able to garner bipartisan support for her changes, including in the White House. The result was the recently passed NDAA allocating $400 million to pay claims for people in situations like Sgt. Stayskal.
However, it is important to also note what has not changed. The Feres Doctrine remains intact. The current process works through the administrative mechanics of the Defense Department to access the available funding. Military members still have no formal legal rights in the case of medical negligence. They can't turn to the courts if the bureaucracy denies their claim. A future Congress could reduce the available funding that could be paid out in settlements.
That's because the Feres Doctrine is not an act of the legislative branch and therefore cannot be reversed by Congress. It is not an act of the executive branch and cannot be altered by presidential executive order. It is the product of a judicial decision and that means the Supreme Court must be willing to re-examine Feres and overturn it.
"[The new process is] better than nothing," says constitutional law professor Jonathan Turley, "but it doesn't afford military members the same rights as other citizens. There is no reason why our military should be left exposed to medical malpractice simply because they wear a uniform in defense of our country."
That requires a case to be brought forward which would focus on the principles of Feres. And that would likely require a military member to get negligent medical care, be denied recompense by the Defense Department and file suit. In short, a scenario no one wants to see is the only way to overturn a decision no one seriously defends.