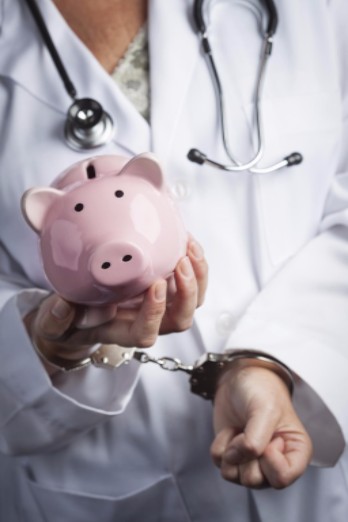 In 2017, over four hundred American health care professionals were charged with fraud according to the Medicare Fraud Strike Force. Twenty-six of those came from Houston. In most cases, criminal defense lawyers are responsible for helping people charged with health care fraud.
The Medicare Fraud Strike Force is an effort jointly operated by human services, the US Department of Health and the Department of Justice which began in 2007. Since then, it has charged more than 3,500 persons with fraud. The majority of the charges were for the false billing of Medicare in upwards of $12.5 billion dollars.
Doctor Gazelle Craig was one such person charged with this crime.
A licensed physician in Houston, Dr. Craig specialized in pain management, operating at Gulfton Community Health Center. He was accused of distributing 12,000 opioid prescriptions, totalling two million doses of painkillers to patients. The prescriptions were not medically necessary. He and Shane Faithful, the administrator and owner of the clinic, both face charges.
The allegations show that Craig gave patients dozens of unnecessary pain prescriptions that were rich in hydrocodone, a highly addictive medicine for muscle relaxation. Hydrocodone is commonly misused as a recreational drug. Patients who visited the clinic to obtain the medicine were approximately 60 to 70 per day, each paying more than $300 for the medication.
Craig and Faithful face the same ruling of conspiracy for the unlawful distribution and dissipation of highly addictive drugs.
Other healthcare professionals in the Southern District of Texas also face charges of defrauding the Government. Total estimates of fraud cases could be more than $66 million in Texas.
More than 120 people have been accused of distributing and prescribing narcotics and opioids to patients countrywide. The malpractice suits could reach $1.3 billion dollars.
Despite the gravity of malpractice suits, not all of the accused should be considered guilty of drug crimes. The appropriate legal defense is needed to navigate these difficult cases. A reliable attorney can help by teaching the accused about legal cases that involve fraud, including unnecessary medical treatment, improper coding, Medicare audits, improper insurance collection, false medical claims, improper billing, duplicate billing and altered documents.
Some law firms specialize in helping those charged with health care fraud by providing adequate knowledge of the federal laws revolving around fraud cases. They can also provide guidelines on Medicare, criminal statutes and human service regulations. An experienced law firm gives a crucial understanding of the deadline notification requirements and collateral consequences for someone charged with medical fraud.
Having an inexperienced lawyer can be costly when dealing with malpractice. It's important to research each attorney's background and experience, how they will manage and assess the case and how much they charge for their services before choosing who represents you. The best lawyer is one who has handled criminal cases for more than twenty years and holds high rates of success.