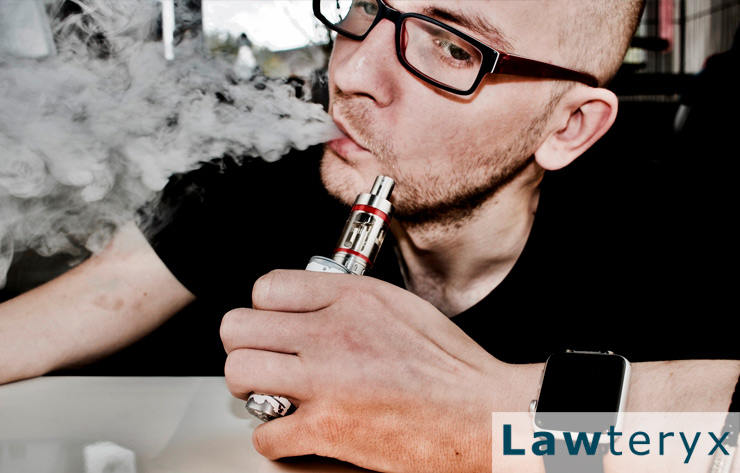 Vaping was supposed to be a technological liberation for smokers. Instead of getting a nicotine fix by inhaling tobacco, the new e-cigarettes would turn nicotine liquid into aerosolized vapor, something much less toxic. But early returns are not reassuring. An outbreak of illnesses across the country have alerted the Centers for Disease Control (CDC) to a potential link between vaping and lung disease.
Fifteen states have confirmed cases of lung disease or damage that can be linked to vaping. At least 9 other states are looking into cases that have potential vaping and lung disease linkage.
The Food & Drug Administration (FDA) has not conducted a premarket approval of the e-cigarettes and the consequence is that the industry remains essentially unregulated, with the evaluation of the health risks mostly a matter of informed speculation—with the emphasis on "informed."
A study by the National Academies of Sciences, Engineering, and Medicine done in 2018 found that e-cigarettes still emit several toxic substances. The chemicals emitted can produce particles that lead to lung problems. This can result in damaged cells within the lungs. Or they can be the direct cause of lung and heart problems.
Furthermore, not all e-cigarettes are the same and in a new market, the differences in products are not widely understood. First-generation disposables are different than the newer pod devices, particularly in terms of nicotine content.
More research is still needed to pinpoint the precise causes. Some cases—notably a death in Oregon—also involved marijuana use. There are concerns that the problems might stem from counterfeit products being legally sold or consumers making use of their own vaping liquids to tamper with the product. The connection between the outbreak of illness and THC—the high-inducing drug in marijuana—remains strong.
With illnesses and even deaths on the rise, the imperative of informed research and consumer prudence is more important than ever.