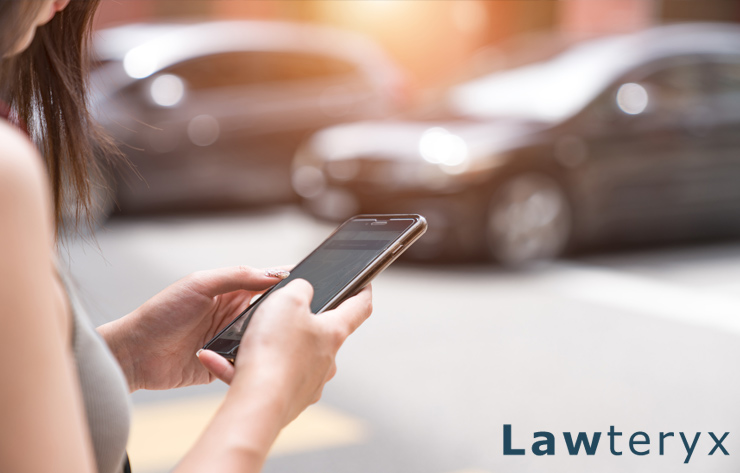 Assembly Bill 5 in California has caused no shortage of stress from companies like Uber, which rely on independent contractors to perform many of their work functions. Perhaps it's unsurprising that Uber filed a lawsuit that would temporarily shield them from the law that went into effect on January 1. That attempt failed, but Uber will continue its legal fight to get AB 5 overturned in the courts.
The rise of the so-called "gig economy" prompted the California state legislature to take a closer look at its regulations regarding employee classification. Lawmakers collectively decided that workers doing "gigs" like driving an Uber were really not independent contractors, but genuine employees of the firm. The legal litmus test established was that if work was in the normal course of a company's business, then the person performing the work was an employee, not a contractor.
That's no small distinction, with employees qualifying for benefits and legal protections not available to independent contractors. Uber said it will increase labor costs by anywhere from 20 percent to 40 percent and even referred to the new law as an "irrational Frankenstein-like statute." Uber, joined in its lawsuit by the delivery service Postmates, charged legislators with trying to "turn the technological clock backward" in how they regulated economic activity.
Uber's argument is that they merely provide the technological platform for contractors—the drivers—to earn their own profits. Essentially that the drivers are a business unto themselves and Uber is just one prong in a multi-company relationship.
The legal argument against this stance is that Uber does much more than provide the technology for drivers and passengers to connect. Most importantly, Uber establishes the price structure and the driver has no say in what will be charged for a ride. Clearly, if a driver were a business unto themselves, they could price their own services.
That's why U.S. District Judge Dolly Gee declined to place a hold on the law. The only way Gee could have granted the injunction sought was if she believed that Uber and Postmates were reasonably likely to win their court challenge. But Judge Gee found the opposite, saying the companies have "a steep hill to climb" if they are to persuade a court to invalidate the law and overturn a legislature's prerogatives to regulate the economy and workers' rights.
If we presume a final legal defeat is in Uber's future, the question of where they go from here looms large. It's been rumored the company will allow drivers to price themselves, thus allowing the company to return to its "just a technological platform" stance on employee classification.
That's not a change drivers are necessarily looking for though, as they aren't looking to compete with each other and drive rates down. It all leaves Uber's future in California in a considerable state of flux.