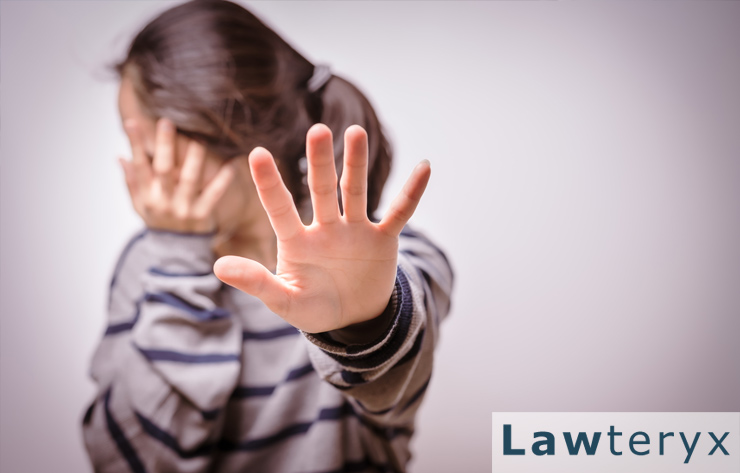 It's nothing less than a modern form of slavery. And yes, it does happen here in the U.S.
The buying and selling of human beings not only still happens, but human trafficking in the U.S. is a significant problem and a major industry—generating up to $150 billion for its overseers.
A recently published report highlights this humanitarian crisis and the differences in criminal laws by state.
Sex trafficking
One of the most notorious sex traffickers of recent years was billionaire financier Jeffrey Epstein, who was arrested in July 2019. His death in prison a month later added fuel to the fire, with large segments of the public believing that what was classified as a suicide was, in fact, a murder.
Epstein's girlfriend and accomplice, Ghislaine Maxwell, was later arrested and will stand trial for sex trafficking in the summer of 2021. This case has put the problem of sex trafficking firmly on the public radar.
Human trafficking takes many forms, but sexual exploitation—from prostitution to massage spas to escort services and strip clubs—is by far the most common.
Nearly 4 of 5 reported cases of human trafficking are about sex trafficking.
Forced labor
About 18 percent of human trafficking deals with forced labor—either direct enslavement or involuntary servitude. It's estimated that about 16 million people worldwide work in forced labor camps. Some are blatant and visible abuses of human rights, such as the reported 3 million Muslims in Xinjiang, China who have been forced into slave labor to make products—ranging from electronics to shoes—that find their way into the U.S.
Other examples are right under our noses, with people working against their will in restaurants, cleaning services, factories and elsewhere.
Consent can't always be given
It is a myth that simply because someone agrees to perform labor or sexual acts that the activity is legal. For starters, anyone under the age of 18 can't lawfully give consent.
Furthermore, the conditions under which one gives consent can be called into question legally. For example, a refugee escaping a slave labor camp in China might agree to work for a business in the U.S. to pay off the costs of their escape. Even if you assume the person will be paid a fair wage, this consent is clearly given under duress.
In reality, most of those working as modern-day indentured servants are working off the books, earning wages and benefits far less than what the market would offer.
Other forms of trafficking
Sex trafficking and forced labor account for 97 percent of trafficking cases. Another example of human trafficking is forced criminality. A famous example in literature came in the Charles Dickens' classic Oliver Twist, where a character named Fagin had children working for him as pickpockets.
Unfortunately, forced criminality wasn't left behind in Victorian England. Today, it still occurs as ATM theft, drug transactions, counterfeiting, welfare fraud and old-fashioned pick-pocketing.
Two other particularly gruesome forms of human trafficking involve child soldiers and organ harvesting. The United Nations estimates that at least 7 nations recruit and use children in their armed forces. To say nothing of the numerous "non-state actors," such as terrorist groups, that use children for their ends.
With organ harvesting, a person's body parts are removed and sold on the black market. The victim is either directly extorted by organized crime or a corrupt doctor gives a false diagnosis to persuade them to give up their organs.
How common is human trafficking?
The International Labour Organization estimates that for every thousand people in the world, about 5 end up as a victim of human trafficking. That adds up to over 40 million people overall, with 1 in 4 of the victims being children.
Over 70 percent of human trafficking victims are female, often recruited for purposes of sexual exploitation.
These numbers are frightening enough, but even more sobering to remember is that criminal organizations aren't upfront about their exploits. Data comes from law enforcement; that means the numbers we have are only what has been reported to the police.
Where does human trafficking happen?
States on the U.S. border have the largest incidences of human trafficking arrests, with California, Texas and Florida reporting the most cases. New York is not far behind.
Epstein and Maxwell targeted girls from broken families that had few, if any, social connections. They were susceptible to the offers being made and less likely to be missed by anyone if they disappeared. The COVID-19 pandemic, with the economic distress it brought on, has seen an increase in trafficking, as people became more likely to resort to desperate measures to earn their livelihood.
So while the large states on the border have the largest trafficking numbers, that is most likely due to simple volume. In reality, anyone who's isolated and desperate is a potential target for human trafficking.