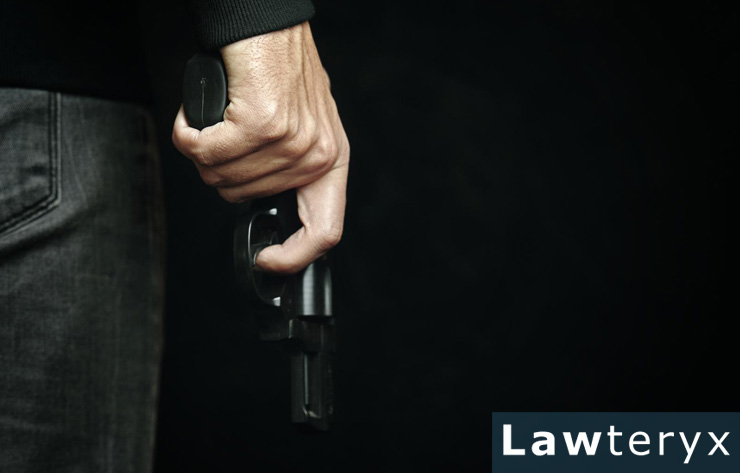 Across the United States each year, there are an estimated 1,800 homicides each year that involve an intimate partner. Of these, half involve the use of guns. In order to curb the rates of domestic violence leading to homicide, laws have been put in place to attempt to limit offenders' access to firearms.
What is domestic violence?
According to federal law, it is illegal for those who have a felony or misdemeanor domestic violence conviction to possess firearms or ammunition. In order to qualify as a misdemeanor, the domestic violence incident needs to involve either physical force, the threat to use physical force or threatening to use a deadly weapon.
Additionally, a charge of domestic violence requires that the defendant meets at least 1 of the following criteria:
Be the victim's current or former spouse, guardian or parent
Share a child with the victim
Share(d) a home with the victim as or similar as a guardian, parent or spouse
Firearm possession loopholes
A federal mandate keeping those convicted of domestic violence from buying firearms is all well and good; however, only a few states require those convicted to turn in the guns they already own. The situation is even worse when states are working on a glorified honor system.
Additionally, there's also the concept of the "boyfriend loophole." Since federal law defines the defendant of a domestic violence case as a current or former spouse, someone who is simply in a relationship with a partner is not restricted to purchasing or owning a firearm after a domestic violence conviction.
In addition to federal laws surrounding those convicted of domestic violence owning or possessing firearms, the states are allowed to enforce their own laws.
Texas 5-year firearm ban
Under Texas law, those convicted of certain domestic violence misdemeanors cannot possess a firearm for 5 years after they finish their prison sentence or community service. Those most often subject to the 5-year firearm ban are those convicted of Class A misdemeanor assaults.
Unlike other states, under Texas law, domestic violence extends to family, which can include the following:
Foster children
Foster parents
Former spouses
Anyone related to the defendant by blood
Those who are parents of the same child
Other individuals who cannot possess firearms are those who face domestic violence-related protective orders, such as those subject to protective orders for partners, family members, household members, dating partners and those who are victims of human trafficking, sexual assault or stalking.
According to the Texas Penal Code, defendants are only prohibited from possessing a firearm after they have received notice that they have a protective order issued against them. Additionally, for the law to apply, each protective order they're subject to needs to communicate that it is unlawful for the individual to possess a firearm or ammunition.
Exceptions to Texas' firearm ban
A victims' rights organization, Giffords Law Center to Prevent Gun Violence, states that the 5-year firearm ban doesn't pertain to individuals who victimize their current or former dating partner unless they have lived with the victim or were previously married to them. Those who are convicted of threatening violence against a family member or other members of their household are also exempt.
If you face a charge of domestic violence in Texas, you need an experienced domestic violence defense lawyer on your side.