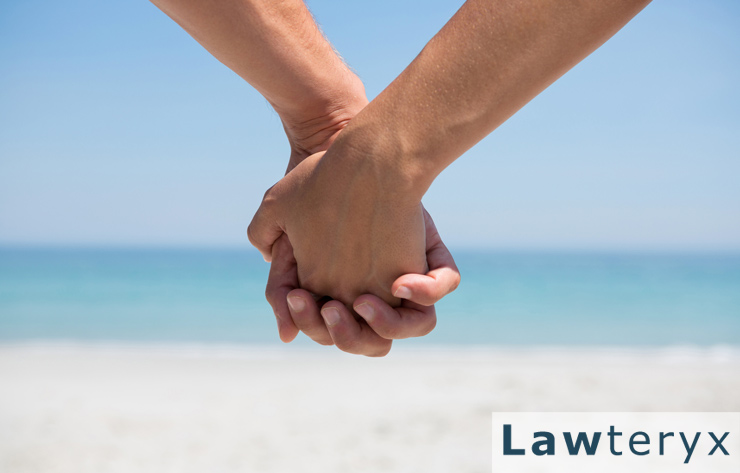 Learn the age of consent and who's allowed to give it in Texas
The issue of consent comes up often in Texas criminal cases that deal with charges of sex-related offenses. In many of these cases, one person may accuse the other of taking advantage of their inebriated mental state after a night of using mind-altering substances. Other cases involve minors whose age calls into question their ability to consent to sexual acts.
Understanding what consent is and how Texas laws guide how it is used to judge cases helps you make the best decisions for handling and avoiding these types of charges.
How is consent defined by Texas law?
According to Texas laws, a person gives consent when they provide assent, whether it is expressed or apparent to the other person involved. A simplified way to understand this definition is to know that this means that a person who agrees to something taking place has given consent.
In a sex-related situation, this further means that a person who agrees with taking part in the sexual activity has given consent.
Can anyone give consent to a sexual act?
While having someone agree to sexual activity is one way to make sure that you have consent, you also need to know that not everyone is considered capable of consenting to sexual acts in this state. The Texas definition of consent is only part of the laws that the judicial system uses to determine whether or not a crime has been committed.
There are also laws that determine who is capable of giving consent. In most cases, adults over the age of 17 are allowed to consent to sexual acts. However, this changes if the person involved is determined to be incapable of providing consent due to physical or mental incapacitation.
An adult who is mentally incapable of understanding the full scope of the sexual act is considered to be unable to provide consent. This could occur due to a mental disability that affects their ability to fully comprehend the risks involved in a specific situation.
Someone who is physically incapacitated may also be considered unable to give consent. For instance, a person who is unable to speak or move might not be able to provide the right cues for providing consent.
A person who is unconscious would be an example of someone who is both physically and mentally incapable of engaging in a consensual sexual act. A person who is sleeping and doesn't wake up to give consent also falls beneath this category.
What are the age requirements to give consent?
Although a 17-year-old can consent to sexual activity in Texas, the federal law lists 18 as the age of consent. This difference mostly applies to people who may try to travel outside of their home state lines to engage in sexual acts with someone who falls under this age.
Texas also allows for some leniency regarding consent among minors under certain circumstances. People often refer to the Romeo and Juliet law that allows someone who is 14 or older to consent to sexual acts with someone who is no more than 3 years older than their current age. This law is mostly meant to protect a younger person from being charged with a sex-related crime that involves someone within their age range who agrees to the sexual activity.
How do alcohol and drugs affect sex-related cases?
A person who is under the influence of certain substances can be considered to be mentally incapacitated if it leads to physical or mental impairment. This is true if someone gave them the drugs to alter their consciousness or if the person took drugs or drank alcohol of their own free will.
The lines between acceptable consent and drugs and alcohol consumption get murky when it comes to sex-related cases. For instance, the question often comes up during defenses against sexual charges of how a person knows if the other person is too inebriated to comprehend what is going on. This is common when 2 people enjoy a few drinks on a date before any physical acts occur. In these types of cases, the prosecution and defense teams must prove or disprove their claims of whether or not significant impairment occurred.
It should also be mentioned that certain drugs are known to remove a person's ability to give consent. This is particularly true with GHB or Rohypnol, which are commonly known as "date rape drugs." Giving these drugs to someone and engaging in sexual activity afterward can lead to charges of sexual assault.
Consent can also change throughout the entire time that a person is engaging in sexual activity. If at any point, one person says to stop, then they have taken away their consent. Someone who becomes unconscious during sexual activity is also unable to continue to provide consent.
Is it possible to prove that consent was given?
Sexual assault cases involving consent are often challenging to defend since they often rely upon the testimony of only the people involved. Making sure that you have consent before engaging in sexual acts is the best way to avoid these charges, but there is always a possibility that you could face an accusation. When this happens, working with an experienced sex crime lawyer is the best way to handle the charges.
In Texas, a conviction of a sex-related crime comes with stiff penalties that can include anything from lengthy jail sentences to having to register as a sex offender. Sex-related questions often get challenging when people disagree on the issue of whether consent occurred. If you are facing these charges, then seek legal representation as soon as possible. Your future depends upon it.