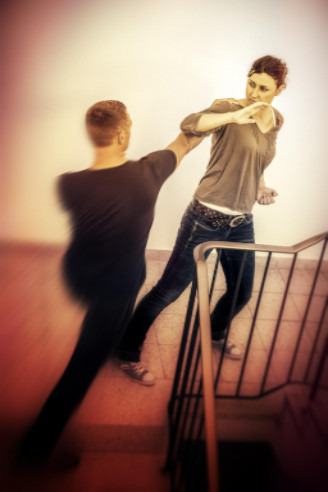 For a criminal defendant to be convicted, guilt must be proven by the prosecutor beyond a reasonable doubt.
There are a variety of defenses people who've been arrested for a crime and their attorneys use to dispute a charge, from "I didn't do it" to "I was acting in self defense." This particular article focuses on self defense, which is one of the most common defenses used in assault and battery cases.
There are a variety of questions and situations that will be considered in a self defense case:
Who was the aggressor in this situation?
Was the amount of force used by the defendant reasonable?
Was the belief that self defense was necessarily a reasonable one?
Self defense is rooted in the fact that a person should be allowed to protect themselves. Depending on the situation, someone doesn't always have to wait to be struck in order to act in self defense.
The accused individual must prove several things to have a chance at winning their self defense argument:
There was an honest and real perceived fear of harm to themselves.
The accused did not show harm or provoking of anger on their part.
There was no reasonable way of escaping this situation.
There was a definite threat or unlawful force or harm against them.
According to criminal.findlaw.com:
"To succeed, a defendant arguing self defense must show that the killing resulted from a reasonable use of force to resist a reasonable fear of death or bodily harm. The defendant cannot have instigated the threatening situation. The degree of force used in self-defense must be proportional to the threat perceived, and the threat perceived must be something that would place a reasonable person in fear of death or great bodily harm. Mere words or insults do not suffice."