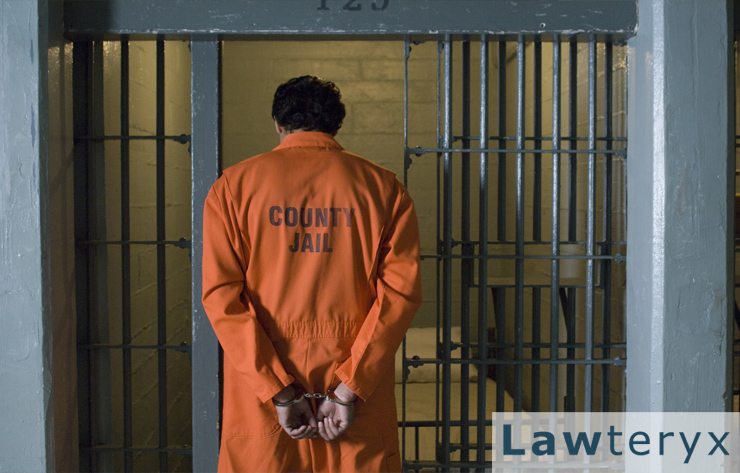 Criminal justice reform can be a hot topic among political activists. Yet this area of criminal law produced a moment of bipartisan agreement in Washington D.C. with the recent signing of the First Step Act into law. But it's also an area that can be hard to define. Exactly what is criminal justice reform?
It will mean different things to different people, but criminal justice reform can be broadly defined as aiming at reducing the problems the U.S. has with a large prison population. Even though the U.S. has just 5 percent of the world's population, it has 25 percent of its prisoners. No one on either side of the political or ideological aisle finds that acceptable.
But how to go about reducing the number of prisoners while keeping society safe is a balancing act. The debate over criminal justice reform revolves around 3 general issues.
Sentencing
A get-tough-on-crime spirit pervaded the 1990s and one result was mandatory minimum sentencing. Judges had their ability to give leeway removed. While this does prevent a judge that is "soft" or "flexible" from implementing their own personal agenda, it has also had unintended consequences.
Prosecutors know a guilty verdict will bring an automatic sentence and are able to use that as leverage in the plea-bargaining process. Someone who is a previous offender and therefore subject to mandatory minimum sentencing, but might not be guilty of the crime at hand, may take a plea bargain to avoid a harsh sentence.
Thus, someone ends up back in prison for a crime they might have gained an acquittal for and each return visit makes them more vulnerable to mandatory minimums each time they return to civilian life. This entire aspect of criminal justice reform is undergirded by a belief there is racial disparity in sentencing.
Policing tactics
To some people, police tactics like "stop and frisk" or "broken windows" are vital to stopping crime before it ever happens. To others, they are examples of an overbearing police presence that disproportionately impacts racial minorities and creates a rift between the police and the communities they serve.
Recidivism & re-entry
How to get people currently in prison or recently released assimilated into normal civilian life is a significant part of criminal justice reform. To most advocates of reform, the "war on drugs" has taken what should be a medical and addiction issue and turned into a matter of criminal law. This, in turn, overcrowds the prisons and puts the addicts themselves into an environment that makes them less likely to recover.
The First Step Act took aim at this problem in particular. The legislation mandated the Attorney General to develop a system for assessing each prisoner and determining the likelihood of their falling back into crime. The results can be used to release those who are low risk and redirect others who might simply need treatment rather than incarceration.