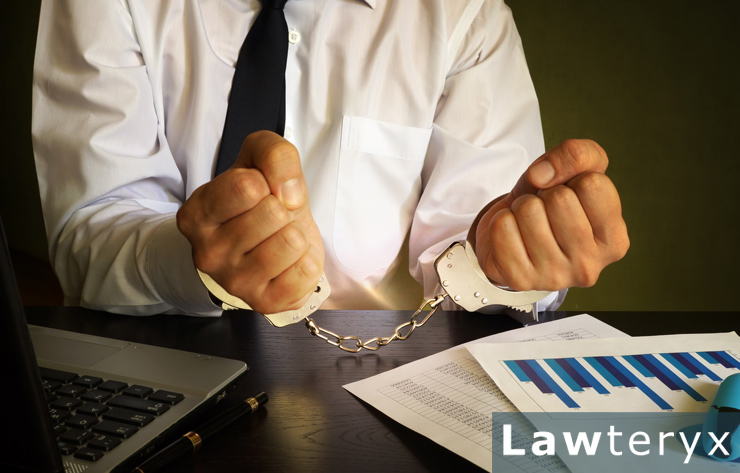 The term "white-collar crime" was first defined by a sociologist in 1939 as crimes committed by respectable persons of high social status during the time of their employment. Modern criminologists classify white-collar crime by type. These crimes are considered "white-collar" because they are committed by professionals in business or by government officials.
What is white-collar crime?
The Federal Bureau of Investigations (FBI) defines white-collar crime as illegal acts characterized by deceit, concealment or violation of trust not dependent upon threat, physical force or violence. They report that white-collar crime in the United States costs more than $300 billion annually.
Though these are not violent crimes, they claim thousands of victims each year. The motivation is financial gain or business advantage. They can also be classified as financial or economic crimes and the penalties can be as severe as the penalties for violent crime.
What are the types of white-collar offenses?
There are numerous types of white-collar crime. Most people are aware of high-profile cases covered by major news networks involving money laundering and bank fraud, but most cases often go unnoticed in their communities each day, such as:
Public corruption
Election law violations
Tax evasion
Healthcare fraud
Marketing fraud
Mortgage fraud
Mail fraud
Bribery
Forgery
Trade secret theft
Kickbacks
Pyramid/Ponzi schemes
What are the penalties and punishments for white-collar crimes in Texas?
White-collar crimes may be prosecuted by state or federal law. The federal government is usually involved in the prosecution of these crimes and a special federal prosecutor will usually head the prosecution team in such cases.
The courts do not treat white-collar crime differently than other crimes, although it is non-violent. The concern of possible release before trial or whether to detain the defendant until the trial is given the same consideration for these cases.
Texas white-collar crime penalties range in severity. The penalty range is determined by both the nature of the crime and the monetary figures involved.
The theft of $1,500 to $20,000 is punishable by up to 180 days to 2 years in jail with fines of up to $10,000.
The theft of $20,000 to $100,000 is punishable by prison terms from 2 years to 10 years in prison and fines up to $10,000. This crime is considered a third-degree felony.
The theft of $100,000 to $200,000 is punishable by prison terms of between 2 and 20 years and fines of up to $10,000. This crime is considered a second-degree felony.
The theft of $200,000 or more is a first-degree felony with punishments ranging from 5-99 years in prison and fines up to $10,000.
What are possible defenses for white-collar crimes?
The main defenses for these crimes include:
Reasonable doubt
Coercion
Entrapment
Physical or mental impairment
Defendants in a white-collar crime case will need an aggressive and experienced Texas lawyer who is able to analyze the details of the case and create a strong defense. Even if you are only a witness in a criminal case, you will need the advice and knowledge of a lawyer who understands the complexities of these crimes.