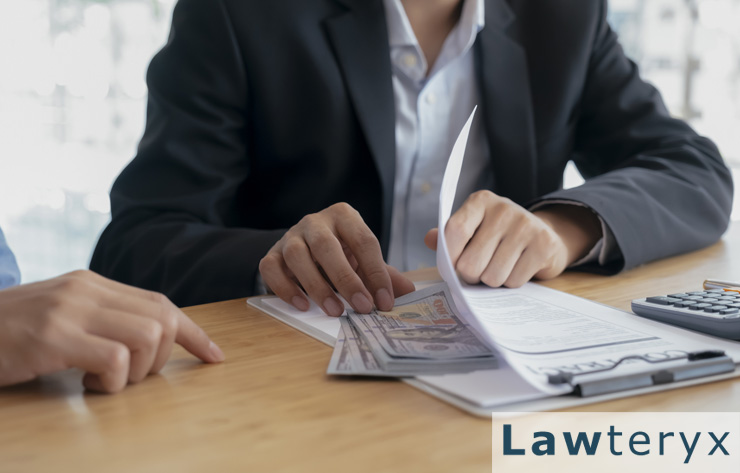 The Racketeer Influenced & Corrupt Organizations (RICO) Act has been instrumental in putting away dangerous figures in organized crime. Prior to RICO legislation, getting at the mob "bosses" at the top of the structure had been almost impossible under existing criminal law statutes.
Organized crime had become particularly adept at insulating their leadership from any actual involvement in criminal activity. Or, as it was famously put in Godfather II, "…the Family had a lot of buffers." That meant when a crime was committed, the boss couldn't be implicated. Even if a lower-level gang member was convicted, the beat simply went on.
Investigators into organized crime realized they needed additional legal tools. RICO, passed by Congress in 1970 and signed into law by President Richard Nixon, was that tool. RICO law shifted the focus away from the specific crime itself and onto the organization as a whole.
Put simply, if a person could be shown to be a member of an organization that was involved in criminal activity, that would be sufficient for conviction. Of course, proving that in real life is not quite so simple.
RICO understood organizations to be "any individual, partnership, corporation, association…and any union or group of individuals associated in fact, although not a legal entity (emphasis added)."
The latter qualification was important—no one in the FBI seriously thought a New York City crime family was going to be registered under articles of incorporation. However, if it could be proven that a group of individuals were "associated in fact," then they were an organization by the terms of RICO.
It was now up to investigators to establish that the bookmaker, loan shark or drug dealer working the neighborhood was in fact a part of the same organization as the boss.
The enterprises were termed "rackets," shorthand for racketeering. Common rackets involved extortion and kidnapping, counterfeiting, gambling, mail and wire fraud, money laundering, embezzlement, distribution of illegal drugs and gambling. The biggest one was murder, whether done for hire or as a means to an end.
While organized crime was the clear target of RICO, the practical scope was much wider. Mafia bosses had long gotten themselves involved in labor unions, thus drawing union leadership into the illegal web. The same could be said for business leaders, especially in the construction and real estate business of New York City.
Organized crime is able to make significant amounts of money in any business where the potential for cost overruns is high. This makes it easier for overbilling and kickbacks to take place.
Selwyn Robb's book Five Families details how, over the years, mafia targets have changed from unions (which were more powerful in the 1940s and 1950s) to industries like healthcare and trucking in our own day. The complex web of financial transactions that produces mafia wealth is hard enough to track down in any case.
Pinpointing it to a particular person is an added challenge. Making sure that person is the one everyone knows is at the top of the pyramid is the hardest challenge of all.
RICO law can't make the process easy, but it can at least make it possible—investigators must first prove the crime itself, then prove the boss is a part of the same organization as the individual being charged with the crime.
Furthermore, investigators must do this without violating anyone's constitutional right to freedom of association. RICO law can't override that basic right, so simply proving the boss had a casual conversation, or even a friendship with the person who embezzled money, doesn't prove something. The evidence of an organization's existence needs to be stronger than that.
Given the seriousness of the crimes involved and the degree of difficulty in getting a conviction, it's no surprise that the penalties under RICO are severe. Not only can a person get up to 20 years in prison, but civil, financial penalties can be levied. Fines can be either $250,000 or double the amount of the money made from the illegal activity.
RICO also allowed the government to freeze the assets of a person being charged with a crime. Normally, this wouldn't be allowable, since the individual has not yet been convicted of anything. But legislators feared that organized crime bosses would be able to move their assets and by the time a trial was finished, there would be nothing left to seize. Freezing assets provided a solution to the problem.
All in all, RICO has made a significant dent in organized crime activity. The mafia, which once ruled major American cities with an iron fist, has been broken up. While gang activity is sadly prevalent in far too many neighborhoods, they tend to be localized, rather than part of sweeping conglomerates with seemingly unfettered power.
RICO law drastically changed the criminal law landscape in the United States.