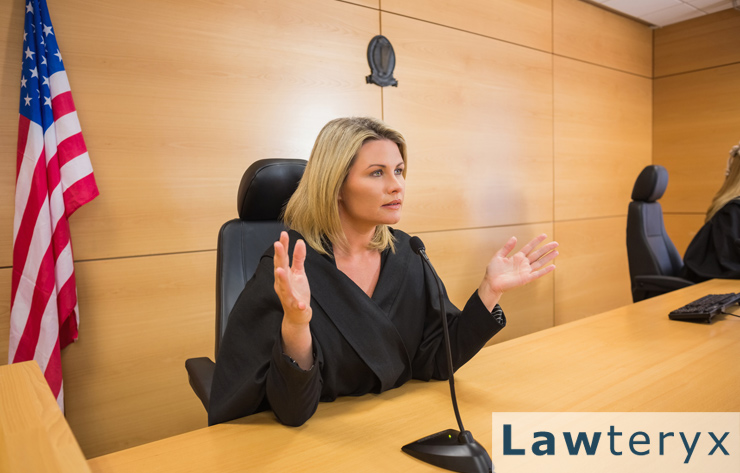 When a jury comes back with a guilty verdict, the next step is to impose a sentence. This is in the hands of the judge. There are sentencing guidelines to follow and certain crimes in certain states carry mandatory minimum sentences. In general though, judges have leeway and can consider mitigating factors in sentencing.
The sentencing takes place at a separate hearing after the criminal trial. The Federal Rules of Criminal Procedure require that the defendant be given an opportunity to speak to the court. Briefs are also filed with anything the defense wants the judge to know in the appeal for a lighter sentence.
These are the 7 mitigating factors a judge may find persuasive.
1. No harm done
In basketball, this is known as the "no harm, no foul" principle. If the infraction doesn't affect the flow of play, the official lets it go. In the criminal justice world, this could be someone stealing a car for a joyride, but returning it to a nearby parking lot with no damage done.
In this same general ballpark is whether the defendant used caution to limit the amount of harm that would be done by their crime.
2. State of mind
The most extreme use of this mitigating factor would be the insanity defense. Other, less drastic appeals are possible. Let's say someone came home and found their spouse in the midst of an affair and committed assault against the person involved. Or a person who heard of the death of a loved one steals booze from a liquor store.
If the convicted defendant can establish they were under unusual duress at the time of the crime, it may lighten their sentence.
3. Addiction/personal background
A natural next step from the "state of mind" defense is to consider what sort of background and personal problems the defendant may be dealing with. Someone who is addicted to drugs or alcohol may not have been in a state of mind where they could grasp what they were doing. A judge might be persuaded to go with a lighter jail sentence and a greater emphasis on mandatory rehab.
Defendants that come from a troubled upbringing might be cut some slack, as a way for society to extend a measure of mercy. Here too, it's likely that any sentencing leniency will be accompanied with whatever rehabilitative work is appropriate to the situation.
Finally, we come to the defendant who has no previous criminal record. A judge might see that this is a person who got a needed wakeup call with their conviction and can safely be granted leniency.
The remorse factor applies to all circumstances, but seems especially applicable here. A defendant that shows they are genuinely contrite for their crime will clearly be a sympathetic figure for a judge who is working out the final sentencing.
4. Cooperation
Did the defendant cooperate with the police and investigators to bring all of this to a quick resolution? This might apply in gang-related activity, whether that be drugs on the street or money laundering in the office.
It's important to note that cooperation in this context is different from plea-bargaining. A person that cooperates with police in situations like the ones above may do so in exchange for being charged with a lighter crime.
This is done prior to sentencing and changes the sentencing guidelines a judge looks at, but is not—strictly speaking—a mitigating factor.
5. Passive participation
Let's say there was a bank robbery by 5 gang members. One of them was a fairly young kid, not really involved in the gang and that person drove the getaway car. They weren't involved in the planning of the crime and were unarmed.
If you assume some of the other factors above—remorse, cooperation, etc.—then the judge is well-positioned to consider that this person, while officially charged with the same crime as everyone else, a very passive participant and worthy of a lesser sentence.
Related to passive participation is the factor of coercion. If this hypothetical getaway driver were forced under threat of violence to themselves or a loved one to participate, this becomes a significant mitigating factor.
Another example might be a stockbroker that participates in a Ponzi scheme under some type of blackmail pressure or threat.
6. Right to the property
In cases for robbery or embezzlement, did the defendant actually have a legitimate claim to the property in question? Or at least sincerely believe they did? Let's call this the Ocean's 13 defense, where the protagonists ripped off a casino after the owner swindled a friend of theirs out of his share of the business.
7. Personal necessity
We'll drop another pop culture reference and call this the Les Misérables defense, where Jean Valjean stole a loaf of bread to feed his starving family. 19th-century France didn't allow this mitigating factor and Valjean spent years in prison. The 21st-century United States does permit this factor to be considered in your case.