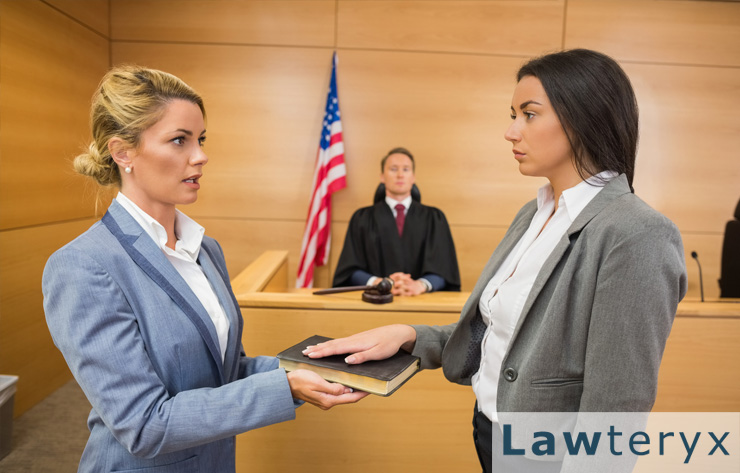 Witness testimony is vital in a jury trial. Even a case that has concrete evidence on its side may need reliable witnesses to explain that evidence or augment it. Therefore, it's incredibly important that your witnesses be credible to the jury, which requires giving them proper preparation. Understanding how to prepare a witness will go a long way to helping win a case.
We'd all like to think that simply having the truth on your side is enough, but we know that's not the case. Appearances and presentation matter—it doesn't matter whether it's a first date, a job interview or a criminal trial. Witnesses are most likely new to the courtroom and it's the lawyer's job to make sure they are properly prepared.
What type of witness is this?
Witnesses fall into 2 general categories. The first is lay witnesses. These are everyday people who have information to contribute to the case, most likely through nothing more than being in the right (or wrong) place at the right (or wrong) time.
The second category is expert witnesses. These are people called in to provide professional explanations and interpretations of key information. For example, in a murder trial, a defense lawyer might call in a medical professional to dispute the coroner's interpretation of cause of death. In an embezzlement case, financial experts may be needed to explain detailed transactions for the jury.
A lawyer may have to prepare each of these witnesses differently, but it's all aimed at a common end—ensuring they connect with the jury and are seen as reliable.
The everyday person who witnesses a burglary might connect with the jury as "one of them," but might be more easily discredited by an aggressive cross-examination. On the flip side, the corporate accountant who testifies as an expert witness might need help with good communication skills.
Know the witness
It's important for the lawyer to get to know all of their witnesses. Learn what situations make them comfortable and what scenarios get them rattled, including factors outside the courtroom.
For example, if the trial is in a major metropolitan area and the witness is coming from a rural area, maybe they're nervous about the long drive and dealing with big-city traffic. Getting them relaxed might be as simple as providing them a ride to and from the courthouse.
What if your expert witness will need to be on the stand for several hours, and is also dealing with some health issues requiring them to use the bathroom more frequently? The far-sighted attorney will talk to the judge and ensure that periodic breaks in the proceedings can happen discreetly. Knowing this in advance can help the witness relax and not fear embarrassment.
Practice, practice, practice
The legendary football coach Vince Lombardi said the key to success was to "practice, practice, practice." So it goes with your witnesses. Mock trials are a standard part of witness prep and good trial lawyers will put their witnesses through a variety of scenarios.
Whoever role-plays opposing counsel can use different strategies in the mock trials. One of those ways would be to be uber-aggressive, seeking to knock the witness off stride. However, don't overlook the need to prepare for the other extreme. The opposing lawyer could adopt a strategy of being sweet in their cross-examination, with the ulterior motive of getting the witness to let their guard down.
Attorneys that employ multiple scenarios in witness prep also learn something about their people.
A witness with a people-pleasing personality will be extremely susceptible to the "saccharine sweet" strategy and might end up sounding like they agree with opposing counsel.
A witness who's more of Type A personality might have the opposite problem. An aggressive attorney might get them angry, and an angry witness rarely comes across as credible to the jury.
Lawyers that do several rounds of mock trials can uncover the weak points of their witnesses before the trial and then provide better instruction for handling cross-examination.
It's okay to be human
If a mistake in testimony is made, witnesses need to know it's okay to say "I misspoke" or "Let me correct that." They need to know it's okay if they stumble over their words. While every juror will respond differently, it's fair to generalize and say that most jurors are likely to identify with the average person on the stand being nervous or making an honest mistake. What they will not identify with is deception or an attempt to be phony.
Witnesses need to be themselves and simply either tell the story as they recall it or share their expertise on a pertinent subject. Everything about witness prep is ultimately aimed at putting them in the best mental frame of mind to do that when game day arrives.