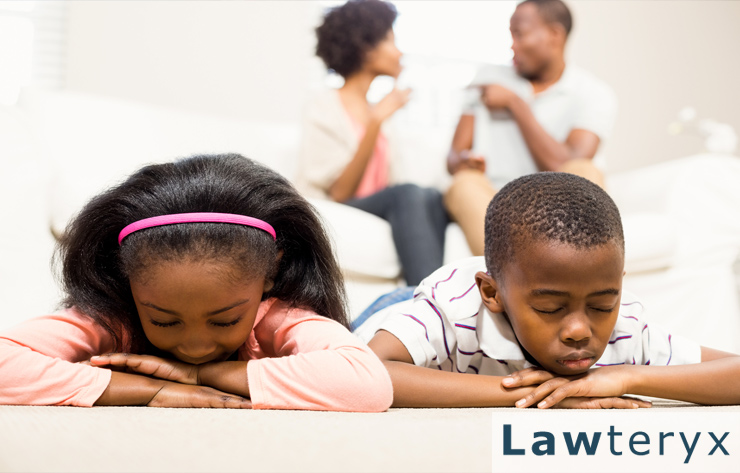 Depending on where you live, domestic violence charges can have a marked effect on child custody issues. It is well-known that children who are exposed to domestic violence experience long-lasting ramifications. The chances of child abuse being present in a home where domestic violence exists are over 45 percent, while it's estimated that roughly 70 percent of children will bear witness to the abuse.
These factors will be considered by the court when deciding to whom custody should be granted. The court's job is to take into consideration what is in the child's best interest.
Will that be served by living with the parent who has been abused or the one who committed the abuse?
Domestic violence accusations are taken very seriously within a family court setting; however, a judge will need more than just the parent's say so. There will need to be documented events presented to the court. A judge may well prohibit custody of a child to any parent who is legally charged with committing violence against the other parent, particularly if the court feels that the offending partner is a danger to the child, as well.
What do we mean by "child custody," and what does it entail?
There are 2 areas in which a judge may decide on custody issues for minor children.
The first is possession and access. Possession is where the child will live; access is how often the other parent will be permitted to see/visit the child.
The other area is called a conservatorship. Conservatorship is when one of the parents retains the legal right to make all primary decisions related to raising the child, such as medical decisions, religious upbringing and choices regarding the education of the child. When both parents retain the right to make the decisions together, that's referred to as a joint conservatorship.
It is always the desire of the court to keep both parents involved in a child's life when that is possible. Yet domestic violence charges against a partner will likely eliminate this arrangement.
How domestic violence impacts a child custody dispute
Domestic violence comes in many forms.
Traditionally, people assume that this violence is physical. While physically hurting a partner is certainly a type of domestic violence, there are other non-physical forms of violence that also endanger the partner and potentially the child.
These include verbal abuse, threatening language, sexual abuse, as well as psychological abuse in which a partner uses threats of violence against a partner or loved ones. Domestic violence of a physical, verbal, sexual or psychological nature will all be considered when a judge is deciding what outcome is in the child's best interest.
When it comes to the welfare of a child, the court cannot afford to disregard a documented domestic violence situation. A household that exposes a child to such situations is only setting the child up for psychological damage as they grow up.
A family court judge does not always have the luxury of granting both parents access to a child, particularly when one parent is inflicting great harm on the other, thereby creating a dangerous and damaging home for the child.
When a child's life hangs in the balance, a judge must consider all of these factors before deciding who gets custody.