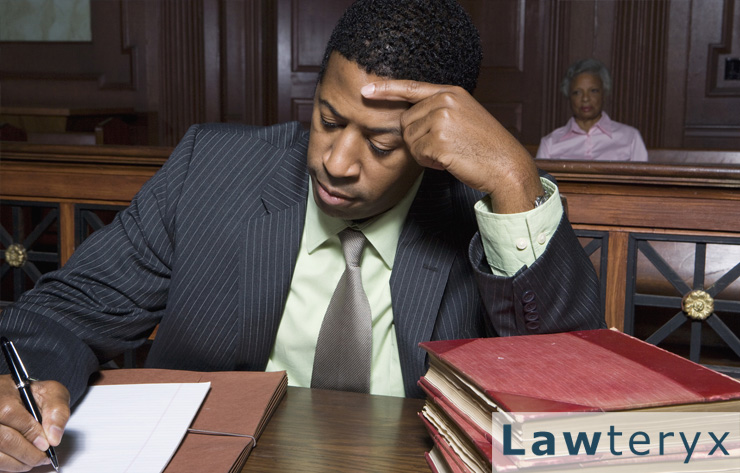 Understanding when you are legally allowed to defend yourself using physical or deadly force is incredibly important. While it's statistically rare for gun owners to find themselves in situations where a gun is needed for self-defense, owning a weapon is a huge responsibility that comes with an obligation to know your rights and limitations under the law.
In fact, as the recent Kyle Rittenhouse verdict demonstrated, self-defense is an intricate legal matter that needs to be taken seriously. Each situation is different, and everything from your actions to your intent can play a role in determining whether your actions are legal or not.
The question of self-defense varies by situation, but below are some common questions and answers. Keep in mind that each state has its own laws and legal standards for self-defense, so you're encouraged to contact a criminal defense attorney to discuss your concerns.
Can you claim self-defense while committing a crime?
In most cases, you cannot claim self-defense while committing a crime. Part of this has to do with the fact that the definition of self-defense usually includes the requirement that you are in a place where you are legally allowed to be engaging in such conduct.
For example, if you break into someone's house to steal something and end up shooting the homeowner after being confronted, the defense wouldn't apply.
Can you claim self-defense against a cop?
Law enforcement officers are given special protections in the carrying out of their duties. Because of the nature of the job, law enforcement is allowed to use justified force in some situations. Sometimes, these actions cross the line to illegal, leaving you in a situation where you may feel you need to defend yourself.
Unfortunately, claiming self-defense against the cops is difficult. It's almost always advisable to cooperate with the police and fight the case in court as opposed to physically fighting the police.
Even in cases where a cop is antagonistic, physically fighting with the police may lead to you facing additional charges, including resisting arrest, assault on an officer and more. Working with a defense attorney to fight your case in court is a better move.
Can you claim self-defense with an illegal gun?
Having an illegal gun or other weapon in your possession is a bad idea, and using it to defend yourself may lead to additional charges, even if your self-defense claim is upheld. Cases where an illegal gun is used in self-defense are tricky and full of variables.
While it's possible that your self-defense claim may be upheld in court, it's unlikely. This is because most self-defense laws revolve around a requirement to retreat if you have an avenue to do so.
Possessing an illegal firearm means that you didn't have the right to have the weapon in the first place; therefore, you may have had an avenue of retreat to begin with had you not had the firearm in your possession.
Can you claim self-defense if you start a fight?
By and large, you aren't entitled to a self-defense claim if you start an altercation. This is a complex subject, however, since determining who is responsible for starting an event that leads to the need for self-defense can involve a number of intricate details.
While some situations could potentially see a successful claim, these are few and far between. In most cases, if you start a fight that in no way would have started otherwise, your self-defense claim will likely be unsuccessful.
Contact a criminal defense attorney to learn more
Because self defense is such an important and complicated subject, it's crucial that you partner with a criminal defense attorney should you find yourself facing charges. Your attorney will be able to analyze the specifics of your case and provide guidance and representation that are designed to help you achieve the most successful outcome.