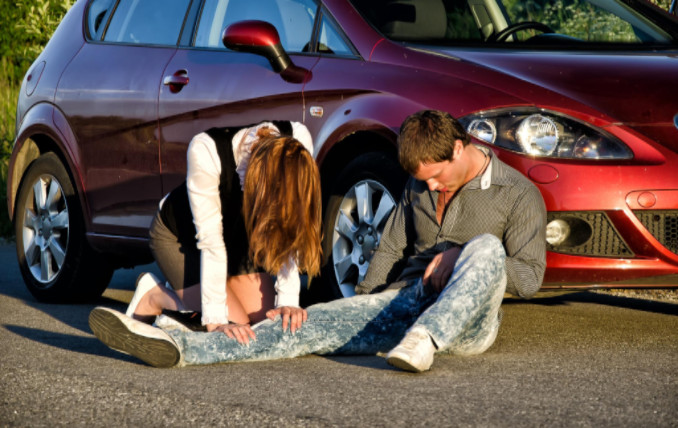 When a pedestrian accident takes place, the consequences are usually disastrous.
Besides the obvious concern that this means more human lives are being lost each year due to a preventable accident, the threat posed by pedestrian accidents should concern you personally. Almost everyone is a pedestrian at some point, even if you are just walking to your vehicle.
According to a report by the National Highway Traffic Safety Administration (NHTSA), around 73% of pedestrian accidents occur in urban environments like cities, not at intersections (70%) and at night (70%). These accidents can be caused by negligent drivers, but pedestrians can also cause these accidents by failing to pay attention to traffic.
Pedestrian accidents can take many forms, like when a pedestrian is trying to cross a busy highway. Here is a look at some common types of pedestrian accidents and factors considered during a personal injury case for these kinds of accidents:
Distracted Driving & Texting
One of the most common types of pedestrian accidents arise due to distracted driving. Drivers who are busy with other things while driving are less likely to notice when pedestrians are crossing the road or getting in or out of cars.
A texting pedestrian or driver is huge road menace. Texting pedestrians are more likely to walk into the road without waiting for the right signal or without paying attention at all. Similarly, texting drivers are not going to notice when pedestrians are entering the road.
In most states, texting while driving is illegal. For example, in Florida, drivers cannot operate vehicles while driving.
Left Hand Turns
Left turns sometimes create a problem for both pedestrians and drivers. Studies show that there is more left hand turn related pedestrian accidents than right hand turn incidents. Many drivers are more focused on getting through the intersection than with watching out for a person crossing the road.
Failing to Use Crosswalks Appropriately
Crosswalks allow pedestrians to cross busy streets. However, many crosswalks have signals and are marked indicating to pedestrians when it is safe to cross. Failing to pay attention to these signals or jaywalking in an unmarked crossing is a common reason for many pedestrian accidents.
Drunk Driving
One of the leading causes for pedestrian accidents is intoxicated drivers. Alcohol-related accidents take place when impaired pedestrians walk into an undesignated place or without looking at traffic. Similarly, impaired drivers are more likely to fail to notice a pedestrian who is crossing the street.
Factors Used to Determine Liability for Pedestrian Accidents
Liability for an auto accident is determined based on the "duty of care" owed by the parties involved. Both pedestrians and drivers are required to abide by the traffic rules and practice reasonable caution. In some cases, it is easy to point out the negligent party, but the courts usually consider many factors when comparing the facts to the concept of negligence.
A motorist who is negligently operating a vehicle may be forced to pay compensation for personal injury or property damage arising due to their carelessness.
A Pedestrian's Duty of Care
Pedestrians are also required to show reasonable care for their own safety. The law requires that the care exercised by pedestrians be equal to the danger that needs to be avoided and the anticipated consequences. A pedestrian may be liable for contributory negligence if they fail to exercise reasonable care and contributed to their own injuries.
Some of the factors that contribute to pedestrian negligence include:
Darting in front of a car
Failing to walk on marked cross-paths
Walking through traffic and disrupting the flow
Ignoring a walk signal at an intersection
A Driver's Duty of Care
When drivers do not practice reasonable care under certain circumstances, they are considered negligent. Some of the factors that contribute to an auto accident caused by driver negligence are:
Speeding
Distracted driving
Disobeying traffic signals
Disregarding traffic or weather conditions
Driving under the influence of alcohol or drugs
Failure to signal when driving
A Driver's Special Responsible to Children
Young children between ages 5 and 9 stand the highest risk of being hit by vehicles. This is because they are small, less visible and unpredictable compared to adults. There is a higher legal duty of care on drivers with regards to children.
Therefore, drivers are supposed to exercise a higher degree of care when driving around children-prone areas like parks, schools or residential areas.