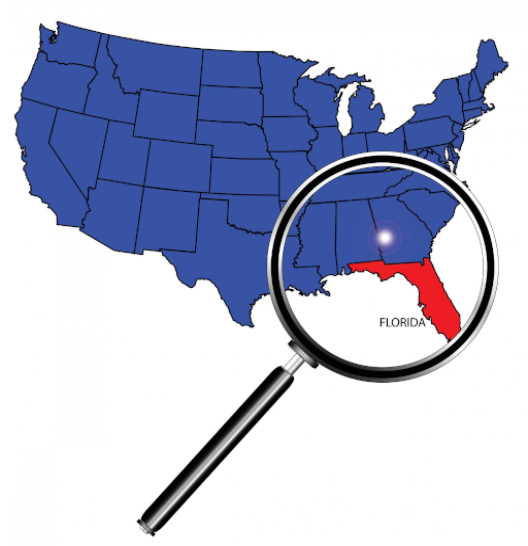 When a family experiences the wrongful death of a loved one, their path ahead is certain to be a difficult one. Experiencing such loss may make it difficult for surviving loved ones to think about compensation; however, this is something that can make a big impact in the life of a family.
When the death of a loved one results from the negligence of another, a family has the right to file a claim against the at-fault party to recover financial compensations for their loss. This personal injury act is called a wrongful death lawsuit.
In the state of Florida, there is a limit of time a family can file such a lawsuit, known at the "statute of limitations."
Florida Statute of Limitations
Every state has laws covering their statute of limitations regarding personal injury cases. In Florida, it is two years from the date of the death in personal injury cases. This is the amount of time a family has to file a wrongful death lawsuit. When this date passes, a family will not be able to file for compensation concerning the wrongful death (barring rare and unusual circumstances). It is important a family contact an attorney as soon as possible concerning the death of a loved one resulting from negligence.
Exceptions
There are certain situations that arise where exceptions are made regarding Florida's statute of limitations. Should the death have been the result of medical malpractice, the statute of limitations remains two years, but the time does not begin on the date of death. Rather, it will start on the day the cause of death was identified.
Another exception might be made if a wrongful death occurred in a state other than Florida. In this case, the statute of limitations of the state where the death occurred will apply. This is true even if the lawsuit if filed within the state of Florida.
Government Entities
Lawsuits filed against local, state, and other government entities have a statute of limitations that is separate from any state law. The time a personal representative has for filing a wrongful death lawsuit against a state or governmental entity is four years. It's important for individuals to understand there may be additional limitations and other statutory requirements that could impact this time.
Wrongful Death Award Limits
Most wrongful death lawsuits in Florida involve vehicular accidents. There is no limit to punitive damages designed to punish the at-fault party. Florida does, however, have limits on awards that are non-economic. This involves such things as loss of consortium, pain and suffering and more. The damage cap is $1 million when the lawsuit involves a medical practitioner, and $1.5 when it involves non-practitioners.
The rules covering awarding damages in a wrongful death are covered in Florida Statutes section 768.21.
Who Can File Wrongful Death Claim
The state of Florida requires a representative from the deceased person's estate to be responsible for filing a wrongful death lawsuit. This representative could be appointed by name in a deceased person's will or as part of their estate plan. Should a will or estate plan not be in place, a court will appoint a personal representative for the deceased.
Civil Suit
It's important for Florida residents to understand a wrongful death lawsuit is a civil action and does not involve criminal prosecution. Its goal is associated with obtaining monetary compensation for loss and damages. A criminal case related to wrongful death may also be filed in the proper court.
Wrongful Death Damages
There are a variety of different damages a surviving family members can be awarded in a wrongful death lawsuit:
The value of earnings an estate could have reasonably obtained should the deceased loved one had lived as well as the prospective net accumulation of the estate.
Reimbursement for the funeral, medical bills or any other necessary expenses paid by a surviving family member.
Loss of guidance and companionship provided by the deceased loved one.
Mental and emotional pain and suffering that result from a family losing a loved one.
Lost wages, earnings as well as benefits that include the value of a loss of earnings the deceased loved one may have reasonably made during the course of their life and more.
Death of Wrongdoer
In some situations, a wrongful death claim is filed and the wrongdoer dies. This may happen when the cause is a vehicle accident. This does not change Florida's statute of limitations. When this happens, a plaintiff's attorney needs to file a motion in court to replace the personal representative of the estate of the wrongdoer. This has to be done within approximately 90 days after the death of the wrongdoer.