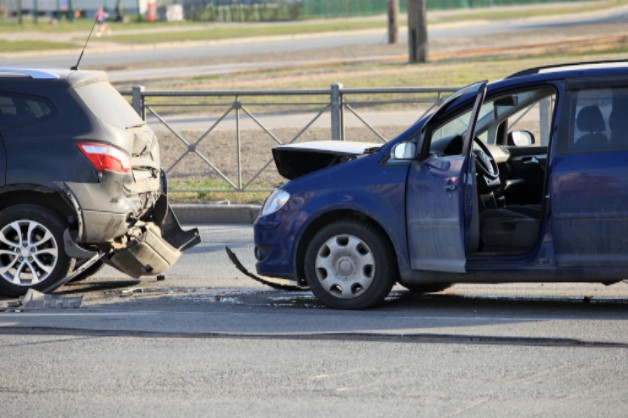 Every single day, thousands of car accidents take place in the United States. Many of these unfortunate events result in fatalities. In the state of Colorado, for instance, there was a 24 percent increase in the number of deaths from automobile crashes between 2014 and 2016.
In general, one thing that has contributed to the jump in car accident fatalities was an increase in population nationwide.
According to the US Census Bureau, Colorado was the second fastest growing state during those two years. Because of this population increase, there have been more vehicles on the roads than ever before, resulting in road crowding.
What Other Factors Have Contributed to an Increase in Auto Accidents?
In addition to the population increases in many states, there are four other chief reasons why car accidents are on the rise nationwide. These dangerous situations should be avoided whenever a person gets behind the wheel.
The factors contributing to an increase in car accidents in the US are:
Distracted Driving
Distracted driving is one of the biggest culprits behind the rise in car accidents, not only in the state of Colorado but in the US as a whole. This occurs when a driver is distracted because they're focusing on something else, such as texting, eating, checking on unruly children in the backseat or simply because they're very engaged in a conversation. Distracted driving results in the majority of car accident fatalities now.
Bad Weather
Colorado and other states have a reputation for dangerous weather during various seasons, especially in the form of substantial amounts of rain or snow. Bad weather conditions can lead to slick roads due to torrential rain, snow or black ice, and result in more car accidents. Any driver who is on the road during dangerous weather and feels unsafe should pull over to the side of the road for their own security. It's better to get to your destination late than not at all.
Speeding
Speeding is a huge problem. It can happen anywhere. This is an issue that has led to a considerable rise in vehicle accidents on our streets and highways. Dangerously high speeds can also increase the risk of a fatal car accident. Rural areas, in particular, have seen an uptick in cars speeding. Although drivers may believe speeding in such areas is not a big deal, it can lead to serious accidents and fatalities.
Drunk Driving
Despite the rising use of ridesharing apps like Uber and Lyft, drunk driving is still one of the most serious problems on the road in every state in the US. Driving under the influence can occur even when a person has only consumed a single drink and gets behind the wheel without realizing they're impaired. When a drunk driver causes a car accident, it's likely to be very serious and result in significant injuries or even death.
These are the four top reasons why car accidents have risen over the past few years in the US. It's important to use common sense whenever you get behind the wheel. Avoid doing any of these things and try your best to avoid situations that could potentially lead to an accident.