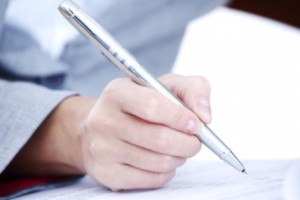 Beloved entertainer, Prince, recently passed away, and unfortunately he did not leave a will. Now, he has six people fighting over his estate.
In order to avoid unnecessary disputes, everyone should consider preparing a will in case of death.
Multiple estate planners say that nearly 70% of Americans die without a will.
Here are many important reasons that every person should consider creating a will.
Establish who will care for your kids. Your will can outline the exact wishes that you have for where your children will go in the event of your passing. If you do not outline this specifically, the state will determine with whom your children will live.
Outline who will manage your children's estate. If you leave property to your children, it becomes necessary for them to have a property manager. In a will you can leave instructions on how their property should be managed.
Provide a caretaker for your pets. Do you want your animals to go to the shelter or humane society after you die? A will allows you to name the person whom you wish to take your animals as well as leave them money to care for them.
Decide where your belongings will go. You can get as specific as you want in your will. For instance, you may want your grandmother's diamond ring to go to your niece, or you can designate a charity organization to benefit from your belongings. What happens to your property is your decision, but it must be written in a will or the state may end up deciding for you.
Name an executor. In your will you can name the person who will carry out the wishes outlined in the document. If you do not have an executor, the state court will decide who handles this for you.
A will is not really for you, but for the loved ones that you leave behind. It can be a gift that you give your family. Your death will be painful enough without them having to deal with serious legal issues regarding your estate and your children.