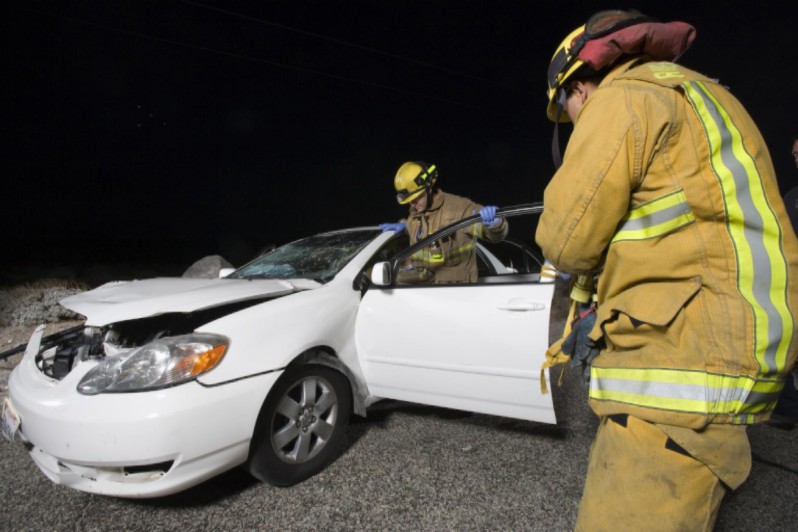 Car accidents are caused by the negligence of other drivers each and every day. When this happens, it's important to preserve evidence at the accident scene. Taking this initial step could help support the legal claim of an accident victim who may pursue a lawsuit in the civil court system.
Here are some tips and tricks for how to collect and preserve important car accident evidence:
Physical Evidence
Accident victims should try and make sure any physical items involved in the accident are preserved. This might include equipment that was broken as well as clothing that was torn. These items could be instrumental evidence in an accident victim's case.
Visual Evidence
It's said that a picture is worth a thousand words. When it comes to judges and the jury understanding what happened during a car accident, this can be especially true. If possible, an accident victim should take many photographs of the accident scene from various angles. If you aren't able to take pictures yourself, it may be possible for a witness to take pictures for you. These photographs can be a huge asset should it be necessary for a personal injury lawsuit to be filed.
When trying to take pictures of a car accident, it typically doesn't matter what type of camera is used. Any type of device able to record images can be utilized. The cameras on most smartphones or even flip phone can be sufficient. Many have a flash built into them, which is useful for nighttime accidents.
Some people keep a digital camera in their car and others may have a disposable camera with them just in case. The important thing is to use a device that's able to provide a time and date stamp on the image.
There are certain important details to photograph at an accident scene. If possible, an accident victim should photograph their car and its damage, their injuries, and injuries to their passengers and other parties. You should also take pictures of any other vehicle involved in the accident and its damage, the weather, as well as the driving environment, skid marks, etc.
Take plenty of pictures of the car accident location, condition of traffic, traffic signals, broken vehicle parts, debris on the road and at the accident site — all from different angles.
Written Evidence
Many legal experts encourage individuals involved in a car accident to write notes or start a diary about the incident as soon as possible afterward. Writing down the details of what happened while the accident is fresh in your mind is important. These notes might be important if your case goes to court.
The time between an accident occurring and a settlement being offered might be several months or even years. During this time, it's easy for an accident victim to forget important details.
When taking notes, be sure to write down the details of what happened to the best of your ability. Anything said by the other driver, police officers, or other passengers is especially important. Who was driving and what appears to have caused the accident?
Lastly, record what the other driver was doing at the time of the accident. If it was obvious the other driver was texting prior to the accident, this needs to be written down. If the other driver smelled of alcohol or drugs after the crash, it should also be noted. When possible, ask a passenger in the other driver's car if they know what the driver was doing prior to the accident.
Trying to collect, preserve, and record evidence after an accident scene may seem like the last thing on your mind following an accident. But this evidence can be essential when it comes to submitting a claim for compensation or winning a case that goes to court.
An experienced personal injury lawyer will be able to analyze the evidence an accident victim provides. They will know how to use this evidence to obtain fair compensation for the losses and damages experienced by their client. Contact a law firm if you require legal assistance.