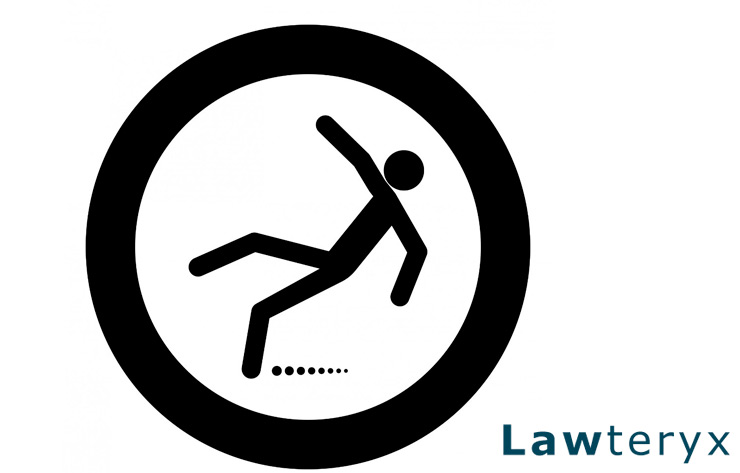 If you slip and fall, whether you're hurt or not, usually your first thought is of embarrassment and the hope that no one saw it. Maybe if you get up fast enough, no one will see and you can pretend it didn't happen.
But a slip and fall on someone else's property could be a serious matter, and for your sake should be handled as such and not ignored. To make sure you receive the proper care and compensation, follow the five steps outlined below.
1. File An Accident Report
As much as you may wish that no one saw you fall, reporting it to the property owner should be your first step. The owner will then file an accident report. Be sure to let the owner know what caused your slip and fall and of any injuries you have.
2. Note Any Evidence
You've advised the property owner of what happened, but you should also gather your own evidence. Taking photos and video of the scene will help. If you can't for some reason, see if the property is under video surveillance that could have captured the incident.
3. Get Medical Attention
After leaving the property, you should get checked out by a doctor as soon after the fall as possible. This step is important even if you seem okay. Symptoms for some injuries won't show up until a few hours or days later. The medical report also counts as more evidence for your claim.
4. Do What the Doctor Tells You
Following the doctors treatment plan is not only important for your recovery, but also for your claim. If you're not doing what you can to improve your injury, this can help the insurance company fight against your claim.
5. Talk to a Lawyer
A lawyer can help guide you through this process, so contacting one promptly is important. He or she will let you know if your slip and fall was the result of negligence on the part of the property owner and if you should seek compensation.
If you intend to seek compensation, here are three documents you will need to prove pain and suffering damages.