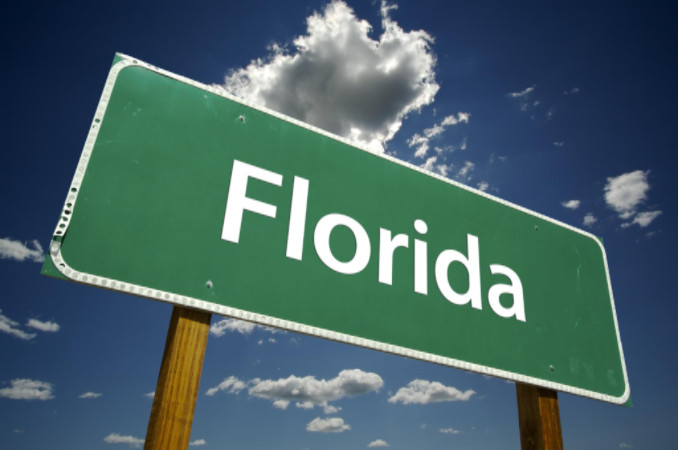 Driver safety is a serious concern for Florida officials and citizens. Although any road can be dangerous, there are several in Florida that consistently have a higher number of fatal traffic accidents.
These dangerous roads, interstates and highways in Florida are famous for being hazardous with a high incidence of accidents:
Interstate 95
I-95 consists of 1,040 miles of road that runs along the Atlantic coastline. This 1,926-mile road runs through 15 states in total, with more than 300,000 vehicles on the interstate each day. One of the most dangerous sections of I-95 runs through Miami-Dade and Broward counties. Part of the reason this section of road is so deadly is because of drivers distracted by their navigation systems or texting.
Florida Turnpike
Drivers that exceed the speed limit, debris in the road, and people traveling on vacation make this Florida road treacherous. You will usually have fewer problems on the Turnpike if you drive early in the day. The "Stay Right at Night" campaign was started to minimize accidents caused by people driving the wrong way at night.
Interstate 10
I-10 is one of the longest roads in the country. It travels across the entire width of the country through eight states and extends for 2,460 miles. Crossovers are one of the leading causes of accidents on I-10 in the Florida panhandle because long sections of the highway do not have barriers separating the lanes.
Interstate 4
I-4 is the most dangerous highway in the country based on the number of fatalities that occur each year. The interstate is the most congested in the country and the increase in fatalities in Florida is the result of distracted drivers.
Other Deadly Central Florida Roads
State Road 436 (Semoran Boulevard), between State Road 50 and Cheney Highway, is a dangerous area for pedestrians because there are few sidewalks, long stretches of road between traffic lights where people often speed, and no medians. Many residents walk along the side of the road to get to the shops and grocery stores in the area.
The section between State Road 436 and Howell Branch Road is an eight-lane road with a wide intersection that is difficult for pedestrians to cross.
Other dangerous roads in the area include:
State Road 527, known as Orange Avenue, is a busy, 4-lane road with a posted speed of 35 mph which most drivers do not heed. Orlando Regional Medical Center and some retail businesses are nearby, so traffic is heavy most of the time.
Kirkman Road to Vineland Road from the Florida Turnpike is a tourist area with a lot of restaurant and hotels. The road has a median on the highway but is very dangerous for pedestrians who attempt to cross.
S. 17/92 from 1st Street to Park Drive in Sanford has a 45-mph speed limit and goes directly through the downtown area. There are sidewalks but no crosswalks, making it difficult to cross the street.
R. 426 (Aloma Avenue) to S.R. 417 (Lakemont Avenue) in Winter Park is a long stretch of road that is extremely dark at night. There is a pressing need for street lights since there have been some fatalities involving pedestrians at night.
R. 50 in downtown Orlando between Orange Avenue and Magnolia Avenue is a four-lane road with traffic rushing through at 40 mph. There is a 7-Eleven store at one corner, so there is a lot of foot traffic, but a long wait at the crosswalk for the light to change.
The Florida Department of Highway Safety and Motor Vehicles is working to improve driver safety on Florida's roads, especially on those highways known to be the most dangerous. Distracted driving is one of the leading causes of accidents on Florida's roads.
However, you can reduce your risk of an accident.
Get on the road at the beginning of the day if you plan to drive during the holidays. Traffic is not as heavy in the early morning, and you are less likely to encounter a drunk driver than later in the day. Try to avoid driving on Saturdays, and between 5 and 6pm when most people are commuting from work. If you have holiday plans, try to get to your destination one or two days before the holiday.