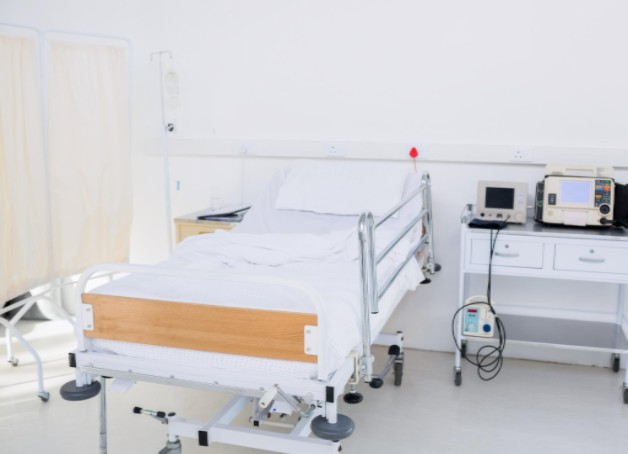 Olive Mays, a Georgia widow, has sued an Atlanta-area hospital under the premise that their negligence caused her husband to endure fourth degree bedsores that ultimately helped contribute to his death.  Mrs. Mays is represented by the law firm of Jonathan W. Johnson, a personal injury attorney in Atlanta who specializes in medical malpractice cases.
On December 26, 2013, William S. Mays was admitted to the hospital for a swollen tongue that was causing him labored breathing. According to the claim, he had no previous bedsores before he entered the hospital.
"Mr. Mays was supposed to go home after about three weeks," said Johnson. "He had to be intubated in the ICU and then when they were getting ready to discharge him they found the bedsores."
According to the claim statement:
"Wellstar Douglasville medical records makes no remarkable mention of pressure ulcers, skin breakdowns or wounds until January 8 when nursing notes refer to a mepilex on sacrum and right foot scab that is red and wound care treatment guide is utilized."
Stage four bed sores become serious when bone is actually exposed. Mrs. Mays reached out for help and an inflatable bed was given that is used for patients with bedsores. The family documented all requests and kept an ongoing diary.
About three months later, he was discharged but still suffering from dangerously large and oozing bed sores. This is something that should've never happened under hospital care, according to Johnson.
After Mr. Mays returned home, his wife assisted in his home care as well as a private health nurse. The lawsuit claims that the deceased dealt with unnecessary pain and suffering, and that the bedsore condition ultimately contributed to his death.
The defendants in the lawsuit are Wellstar Douglasville, Kennestone Hospital, Wellstar Windy Hill and Wellstar Health. The claim against them includes professional negligence, general negligence, wrongful death, and loss of consortium.
The lawsuit is seeking compensation for Mrs. Mays for special damages consisting of funeral and medical expenses as well pain and suffering in the amount of at least $483,904.38.