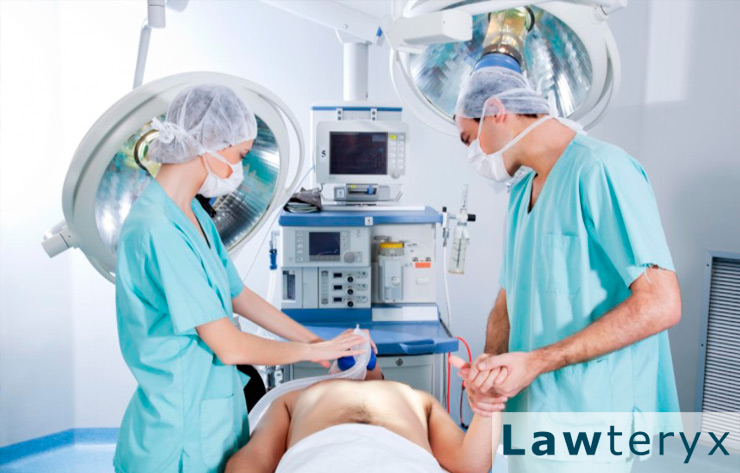 Every year, millions of Americans safely undergo surgery with the use of anesthesia. However, there are times when the administering of anesthesia goes terribly wrong, causing serious injury or death.
Proving the damage was caused by negligence of the hospital or anesthesiologist can be a difficult task and will often require an experienced medical malpractice attorney to help guide you through the legal process.
Below are examples of complications resulting from too much, not enough, or the wrong type of anesthesia.
Anesthesia awareness (when the patient awakens during surgery)
Heart attack
Death
Pneumonia
Stroke
Nerve or brain damage
Nausea and vomiting
Possible pain or mental confusion
Allergic reactions to the anesthesia and respiratory difficulties
The above issues can occur due to human error, such as failing to monitor the patient effectively, not recognizing complications, improperly monitoring oxygen levels, not preparing the patient sufficiently for the surgery, and intubating the patient improperly.
If you feel that you or a family member were a victim of medical malpractice during the anesthesia process, your lawyer will likely need to hire an expert medical witness to prove that the hospital or anesthesiologist was negligent during the process.