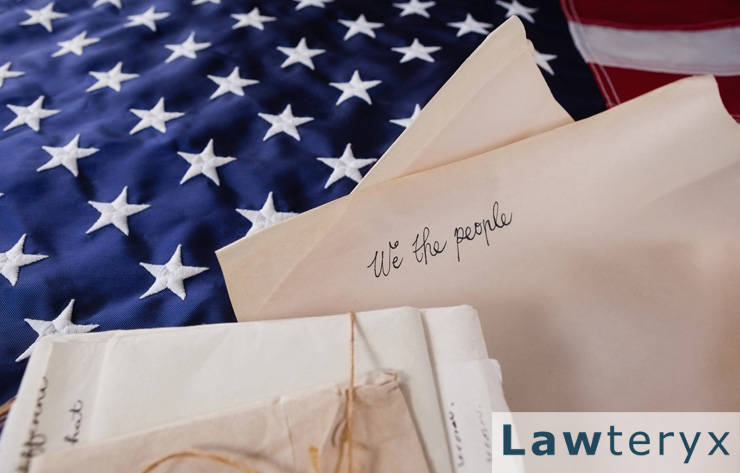 We hear the phrase "due process" often used in accord with legal controversies, whether it be in the news or in television drama programs. It sounds very official and it is—but what does it mean?
What is due process?
Due process draws its origins from 13th century England and the Magna Carta, a royal charter of rights that has subsequently formed the basis of law in the Western world. Under the Magna Carta, the king agreed that anyone accused by the government would receive all ordinary procedures of law to prove their innocence.
The United States Constitution drew heavily from the British tradition in general and the Magna Carta in particular. Due process found its way into the Bill of Rights via the Fifth Amendment, stating no one could be deprived of life, liberty and the pursuit of happiness. The 14th Amendment, passed after the Civil War, extended these rights to former slaves and made due process obligatory on the part of the states.
State obligations to provide due process
The 14th Amendment sought to address 1 loophole that existed in the original due process rights. An 1833 Supreme Court case, Barron v. Baltimore, ruled that only the federal government was required to provide due process rights. States were considered exempt, unless there was some provision in their individual state constitutions.
Passage of the 14th Amendment didn't end the debate over the due process obligations of the states. A long debate among legal scholars ensued as to whether the 14th Amendment guaranteed that all rights could be asserted under state law, or if only certain rights were protected.
It was during the mid-20th century that a series of Supreme Court decisions gradually made all of the most important parts of the Bill of Rights also subject to state law.
What due process requires
Broadly speaking, due process requires that the tribunal making a judgment be unbiased. This is why judges have to recuse themselves from a case where they may have a personal interest or strongly held bias. It's why defense lawyers can petition for a change of venue if they don't believe their client can find an impartial jury in the court of original jurisdiction.
The accused must receive notice of the action and the grounds asserted for it. If your driver's license is going to be suspended for non-payment of traffic tickets, you must get advanced notification. If you are accused of a crime, the specific charges must be read to you.
You must then get the chance to offer reasons why the action shouldn't be taken. To use our 2 examples above, you can pay your traffic tickets for the civil matter or defend yourself to a jury of your peers in a criminal case.
Furthermore, you have the right to know what evidence the state has against you. Even in the midst of a trial, if prosecutors come across initial evidence they intend to use, your defense lawyer must be notified in advance. The same obligation doesn't rest with the defense team. Due process is meant to protect the rights of the defendant, not those of the state.
The unbiased tribunal is then required to maintain records of all evidence presented and issue the reasons for their decision in writing. If the verdict goes unfairly against you, the paper trail allows you the chance to continue the legal battle on appeal.
Due process controversies
Like most legal subjects, simple concepts can become more complicated when running into real-life situations on the ground. Here are just a few of the controversies that continue to surround due process:
Vague law. For citizens to obey the law, they must be able to reasonably understand the law. That's why courts have held that laws that are written in "overly vague language" essentially serve to undermine due process. Of course, one person's vagueness is another person's flexibility, so which particular laws run afoul of this precept will always be hotly disputed.
What hinders life, liberty and property? Our example above of losing a driver's license illustrates this debate. Does one actually need a driver's license to pursue life, liberty and property? It would be difficult, though not impossible to do so. If something doesn't infringe upon life, liberty and property, then due process isn't required to take it away.

In the 1970s, courts began moving towards more generous applications of due process rights. The courts also began to require due process if government benefits (social welfare programs, etc.) were going to be cut off. Courts from previous eras saw public benefits as a privilege, rather than a right.
Enumerated rights. Does a right have to be explicitly granted by the Constitution to be given legal protection? Or can it be "enumerated" by the judicial branch of government?
The 9th Amendment allows that rights explicitly given don't rule out "others retained by the people." Exactly what those "other rights" are is the flashpoint of our own era's most divisive political questions.