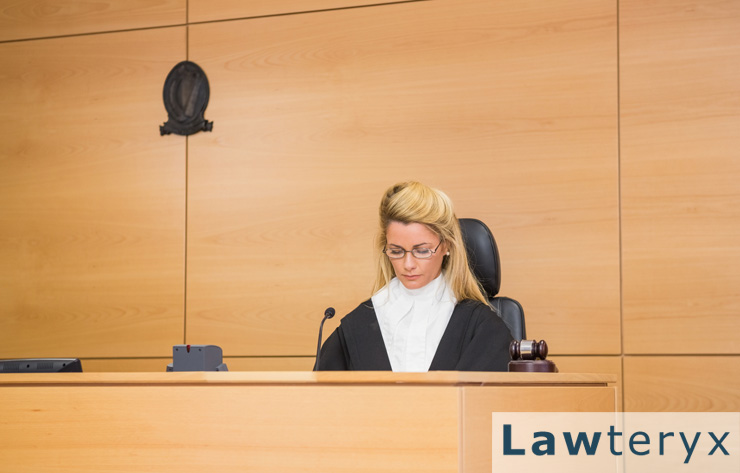 In the movies or television dramas, the idea of bringing previously unknown evidence into a trial is a great plot twist that makes for a big "gotcha" moment. In the real world, with an interest in simply finding the truth, each side knows in advance what evidence will be presented against them in a trial. The reason is the process of discovery.
What is discovery?
Put simply, discovery is the legal process used to ensure that trials are won or lost based on the caliber of the case each side presents, and not on whether or not one side was simply more adept at pulling off a surprise. In discovery, both the prosecution and the defense share the information they will showcase at trial.
The result is that each side has quite a bit of maneuvering room when it comes to asking for evidence. They may ask for the identity of people who may know about the case or for documents relating to the case.
In our electronic age, requests for emails are common. These would be especially applicable in any case attempting to prove (or disprove) a criminal conspiracy. Documents—from financial records to business structure files—are eligible to be discovered. Nor do documents have to be official. One side might seek to "discover" everything from private journals to notes taken at a meeting.
These are examples of written evidence, but discovery can also include requests for oral information. What a witness saw, did or heard regarding the event in question can be subject to discovery. What was said in a business meeting can be requested in the discovery process. A witness' personal background information can become subject to discovery, as can otherwise personal items such as cell phone video or social media posts.
Basically, discovery can include most anything, so long as it meets 2 conditions:
The information requested must relate to the case. It doesn't have to be a strong connection, but at least enough to ensure the court that discovery isn't being used as a fishing expedition for embarrassing information.
The information must not be privileged communications. This is the most significant area where discovery requests can be blocked.
Examples of privileged information
Spousal conversationsAnything spouses say to each other is, by definition, privileged. A man could confess to his wife that he committed the murder. The prosecution could have been told about it. Unless the wife agrees to testify against her husband, the information still can't be requested in discovery.
Attorney/client communicationThe same goes for communications between a lawyer and a client. The attorney isn't allowed to reveal what the client said, even if that was a confession to the crime. One notable exception here is if the defendant vows to commit a future crime. Then the attorney is duty-bound to prevent future victims. Otherwise, attorney-client privilege holds.
Doctor/patient confidentialityThe same privileged relationship exists between a doctor and a patient. It takes a search warrant to require a doctor to give up any information about their patients. The more benign process of discovery is not enough to compel cooperation.
Conversations with a spiritual advisorRelationships with a spiritual adviser—commonly called "priest-penitent" are also considered privileged communication. Some religions—notably the Catholic Church, which requires its priests to accept martyrdom before ever breaking the seal of the confessional—have confidentiality requirements that go beyond what civil law requires. The requirements a District Attorney's office faces in getting a warrant are less stringent. In either case, discovery alone is not a sufficient reason to break confidentiality.
Courts have broadened privacy protections in recent years and topics like sexual histories and relationships can be considered off-limits. This is still a developing area of law where different judges may apply the rules differently. If a judge does choose to allow sensitive information to be "discovered," they may require that it not be disclosed outside the courtroom as a condition of admissibility.
Discovery typically takes place outside the courtroom. The usual mechanism included written Q&As given to people. An "RPD" is a Request for Production of Documents. There is also a request for admissions, which is when one side wants the other to specifically commit to a certain fact they will introduce at trial.
Depositions are another form of discovery. In this case, a person goes under oath and submits to an oral Q&A. This can take place either in person, over the phone or by video conference, depending on the regulations of each state. Discovery also includes inspections of property and medical examinations if they are relevant to the case.