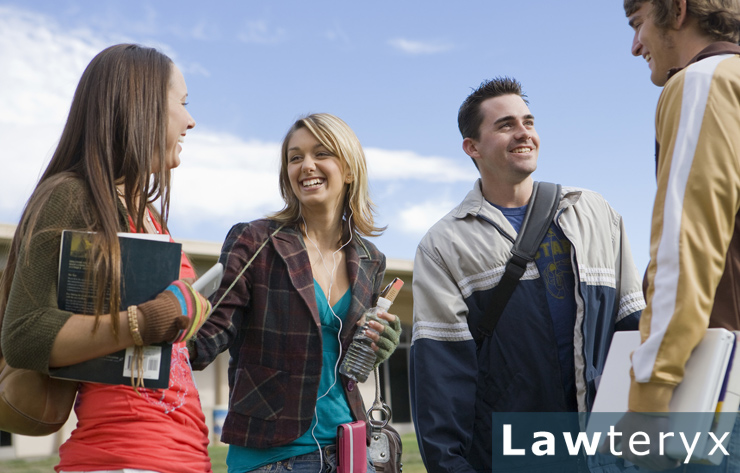 Title IX of the Education Amendments of 1972 (20 U.S.C. sec. 1681 et seq.) is a civil rights act that prohibits all public and private schools from discrimination on basis of sex in all education programs and activities.
The most publicly obvious effect has been to require universities to provide equal athletic opportunities to all students. However, the reach of Title IX extends far beyond sports. It impacts all programs and activities offered by a school.
Title IX sexual assault duties of the college
All colleges and universities must follow these 3 rules:
1. Schools must respond to reports of sexual assault or sexual violence promptly and effectively. Ttile IX requires schools to take immediate action to prevent sexual violence and minimize future occurrences.
2. Schools must investigate any reports of sexual violence, or any situations involving sexual violence, that it should reasonably know about. Educational institutions must conduct a Title IX inquiry even if the student or parents involved don't want an investigation.
3. Schools must address sexual violence complaints promptly and fairly regardless of any ongoing criminal investigation by law enforcement. In short, schools cannot defer their Title IX responsibilities to law enforcement.
Internal procedures Title IX requires from schools
Not only must schools fulfill the above duties imposed by Title IX, but also they must put into place the following formal procedures to address campus sexual violence:
Schools must have a policy against sexual discrimination. Every college and university must publish a policy that prohibits sexual discrimination in all of its activities and programs. This policy must be publicly available on an ongoing basis. Further, the school must specify that Title IX inquiries be made to either the school's Title IX coordinator or the U.S. Department of Education Office of Civil Rights.
Every school must designate a Title IX coordinator. A school must name at least 1 employee as the Title IX coordinator responsible for ensuring the school's compliance with Title IX. The school must provide the identity and contact information for the Title IX coordinator to all students and employees.
Schools must establish and publish procedures for students to file sexual discrimination and violence complaints. The school must create a grievance procedure for students to make sexual discrimination, sexual assault or sexual violence complaints. Schools must provide prompt and equitable resolution for these issues.
Complainants must have the right to present their case, including the right to call witnesses, present evidence and to appeal any decision by the school. The school must investigate all complaints in a prompt, reliable and impartial manner.
In addition, the school must notify complainants of its decision in writing. Schools must also make an informal resolution procedure available for certain types of complaints. However, the complainant may demand formal procedures at any point.
This is only a brief summary of Title IX duties that schools must meet to address sex discrimination and violence on their campus. For further information, consult with a Title IX defense attorney near you if you are charged with a sex assault complaint.