In Texas, the online solicitation of a minor is an offense that can have serious consequences. According to Texas' criminal laws, you can't knowingly or intentionally communicate with a minor about certain things of a sexual nature, and you can't use online forums to try and solicit or attempt to induce a minor into performing any sexual act.
Most cases that result in the conviction of online solicitation originate from a sting operation. For example, an undercover officer may pose as a child online in order to gather potentially incriminating evidence.
Texas law about online solicitation
Solicitation of a minor is covered under Texas Penal Code in section 33.021. According to Texas law, a "minor" is defined as any person younger than 17, or anyone that the defendant has reason to believe is under 17.
The Texas Penal Code also defines "sexually explicit" as any communication, language, materials, photographs or video images related to or describing sexual conduct.
For the online solicitation of a minor specifically, Texas Penal Code section 33.021, subsection (b) and (c) states:
Section 33.021(b): a person has committed an online solicitation offense if they intentionally communicated via the Internet (using texts, email, other online message systems or services, or a commercial online service) in a sexually explicit manner or provided sexually explicit material to a minor.
Section 33.021(c): an individual has committed an offense if they use an Internet-based form of communication to knowingly solicit a minor to meet them or another individual, with an intent to engage with the minor in sexual contact, sexual intercourse, or deviate sexual intercourse.
For offenses that fall within subsection (c), even if the defendant didn't meet with the minor, they can still be charged. The law covers communication with a minor, regardless of the outcome. Likewise, the defendant can be charged even if they say they had no intention of meeting the minor.
Punishments for online solicitation
Punishments differ depending on which subsection the offender is convicted under.
An offense that falls under Section 33.021(b) is considered a third-degree felony, which has a punishment of anywhere from 2 to 10 years of state prison and a fine of up to $10,000. But if the minor was under the age of 14, then the offense is aggravated to a second-degree felony, and the defendant can face up to 20 years of prison, in addition to the fine.
Under Section 33.021(c), online solicitation is considered a second-degree felony, even if the minor is over the age of 14, as long as they are younger than 17. The punishment is again anywhere from 2 to 20 years in prison and a fine of up to $10,000.
If a person is convicted of online solicitation of a minor, it will go on their permanent record, they will lose any firearm rights and they must register as a sex offender. Sex offender registration, which is required regardless of a guilty or no-contest plea, could limit your employment opportunities and where you can live.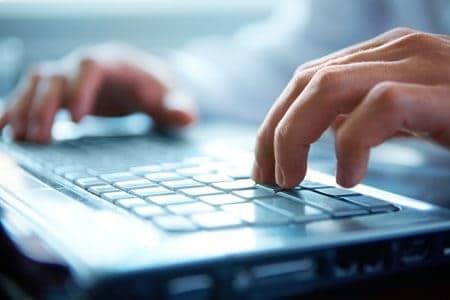 If you or someone you love has been falsely accused of online solicitation, realize you have the legal right to fight these charges.
Protect your legal rights.
Potential defenses for online solicitation cases
Whether the offense falls under sections (b) or (c), there are 2 potential defenses stated in the statute.
The first defense is if the accused party is married to the minor, or was married to them when the defendant committed the offense.
The second defense states that the minor must be no more than 3 years younger than the accused party and must have given consent for the conduct that is in question.
Consent can be challenging to prove, which is where an experienced criminal defense attorney can potentially help your case.
Importance of working with an experienced attorney
There are other defenses that may exist for an online solicitation case, but they are not explicitly mentioned in the statute.
For example, an accused person may argue that they were involved in entrapment, where they were induced by law enforcement to engage in the solicitation that they otherwise wouldn't have done. Entrapment cases can become very complex, and this kind of defense doesn't have a guaranteed outcome. As such, a skilled attorney is important to have as a resource during these kinds of cases.
Another potential defense is one of misidentification, with the claim that someone else was using a computer belonging to the accused offender or using a device that was connected to the defendant's Wi-Fi. Again, this kind of case requires strong evidence and the skills of an experienced attorney.
Internet sex crimes are very serious and shouldn't be ignored. They could lead to significant jail time and hefty penalties, as well as marks on a person's permanent record and sex offender registration, which can ultimately affect their livelihood in the future.
An experienced criminal defense attorney can help make sure that all evidence is thoroughly evaluated and help build a defense strategy depending on the convicted person's unique case.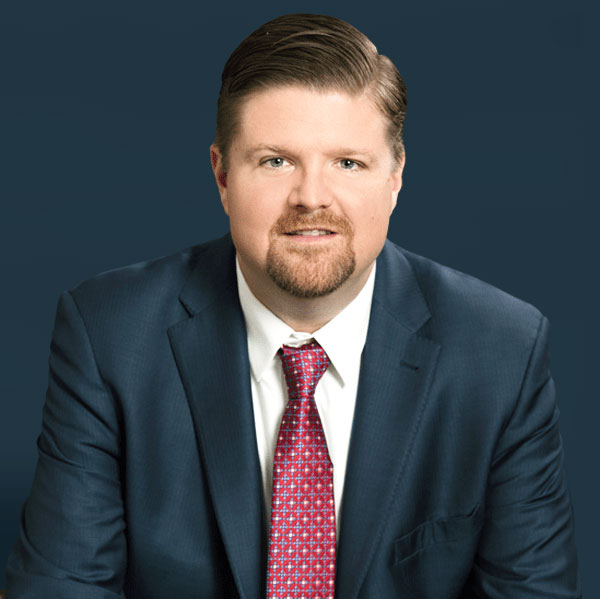 ABOUT THE AUTHOR: Matthew D. Sharp
Matt Sharp, the founder of The Law Office of Matthew D. Sharp, earned his JD from St. Mary's University of Law in San Antonio, Texas. During law school, he was awarded the prestigious Pro Bono Service Award. With over 12 years of experience in the legal field, Matt dedicates his entire practice to criminal law. In addition to volunteering his legal skills to Houston's local community, Matt is a member of the American Civil Liberties Union of Texas, the Texas Criminal Defense Lawyers Association, and the Harris County Criminal Lawyers Association.