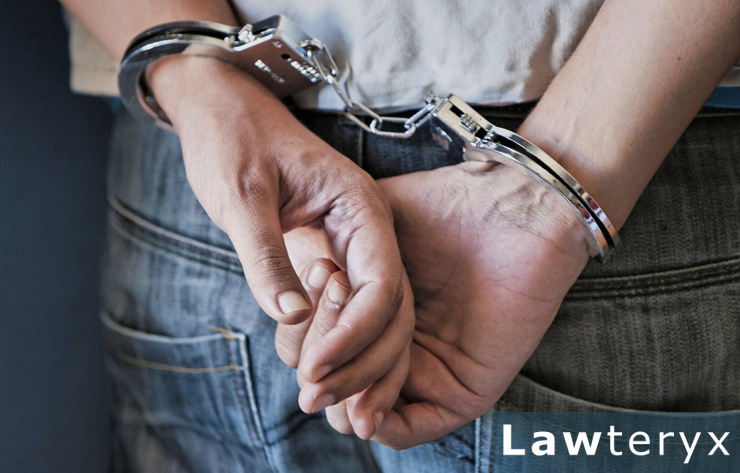 When children commit crimes, they are subject to punishment under the law just like adults are. However, the adult and juvenile criminal court systems are very different from one another.
1. No trial by jury
Adults who commit crimes are protected under the U.S. Constitution to be tried by a jury of their peers. Children who commit crimes do not have this protection. This is not to say that children don't have rights when they go to court; they are still deemed innocent until proven guilty beyond a reasonable doubt. The difference is that the prosecutor only has to convince a judge of the child's innocence.
Additionally, juvenile trials are considerably shorter since time doesn't need to be allocated to choosing a jury.
2. Terminologies
While it may not seem like a big point, the terms used for various aspects of a trial differ between juvenile and adult courts. For example, whereas in an adult court, the document used to charge the defendant is called a complaint, in the juvenile system, children are charged using documents called petitions.
Additionally, in adult court, guilty parties are convicted and in juvenile court, they're deemed adjudicated delinquent.
3. Sentencing and location
In adult court, defendants who are found guilty will then have to go to sentencing to learn what their punishment will be. In juvenile court, this process is referred to as a disposition. Additionally, adults go to court hearings in the county in which they're charged. This is typically where the crime occurred.
Likewise, in juvenile court, the case is heard in the county of offense; however, if the child lives in a different county, the disposition is moved to their residential county.
4. Rehabilitation over punishment
In the juvenile court system, judges and attorneys are much more interested in ensuring that a child can become a productive member of society by adulthood. For this reason, a bigger focus is placed on rehabilitating the child than them receiving just a punishment.
While children are expected to "pay" for the crimes they commit, the court system places a heavy emphasis on providing them with education, treatment options and therapies.
5. Closed hearing
All adult court hearings are open to the public; however, in juvenile court, they're closed. The only attendants allowed in juvenile court are the child, their family, the lawyers and probation.
What about juvenile sex crime cases?
Texas law states that persons between the ages of 10 and 17 are subject to juvenile court regardless of whether or not they're accused of a misdemeanor or capital murder. Those who are under age 10 are deemed not a juvenile, but rather a child who doesn't yet have the ability for criminal intent.
In the case of a child committing a violent crime, such as sexual assault, the charges also differ.
First of all, juveniles are not subject to minimum and maximum sentences. For example, an adult guilty of child pornography face a second-degree felony that carries a 2 to 20-year jail sentence and fines up to $10,000. If the child is under 14, the penalties rise to 5 to 99 years in prison.
By comparison, juveniles facing child pornography charges may be committed to the Texas Juvenile Justice Department until they're 19 (or probation until they're 17).
Just like when adults are facing criminal charges, juveniles need the assistance of an experienced attorney on their side. If a minor you love is looking at charges, contact a criminal defense lawyer in your area immediately who specializes in juvenile cases.