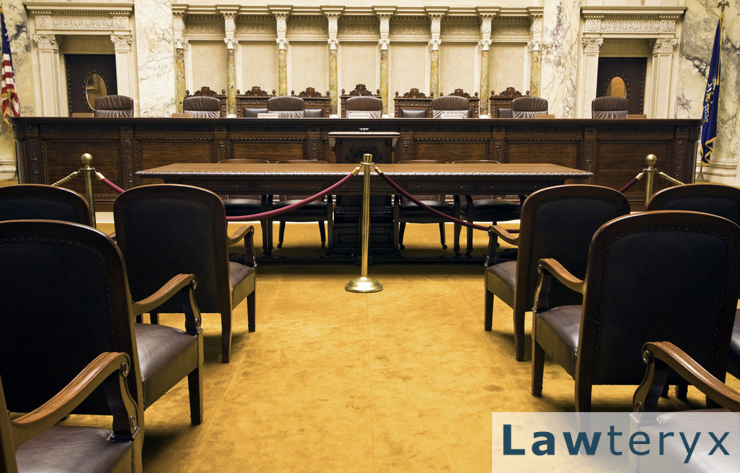 The challenges facing legal professionals are considerable and seem to be growing by the day. Everyone from judges to health professionals to policymakers has to be engaged to meet the issues facing the court system today. Perhaps no 2 issues present bigger challenges or higher stakes than those of mental health and cybercrime.
Mental health and drug addiction
The numbers alone tell you why mental health issues and drug addiction is a serious problem for the court system. Nearly half of those in jail have some type of mental health history. The same percentage of the U.S. federal prison population is there for a drug-related offense.
Moreover, between 50 and 80 percent of men who are arrested test positively for drugs, even if the arrest itself was not drug-related. The rise of the opioid epidemic in recent years is just starting to take its toll on the criminal justice system and those numbers. Behind those numbers is a heavy human cost.
Let's start with the individuals arrested. Their unique talents are lost to society. Their presence is lost to their families and may have ripple effects on children and siblings. If the crime they committed was a violent one, those same costs apply to the victim and their families.
Then there's the financial cost of this level of incarceration. It's been estimated by the federal government that upwards of $50 billion is spent every year on correctional efforts. This involves everything from housing prisoners to the court costs of trying their cases.
If we take a broader look and include general mental health issues, the burden on the courts, society and families becomes more dramatic. Those with mental health issues are often not understood, either by people around them and by police officers. Studies show that even though it's 10x more likely that someone with mental illness will be the victim of a violent crime, they are also more likely to have 911 called on them by a bystander.
The challenge for the criminal justice system is to ensure police officers get the appropriate training to understand mental health and to de-escalate situations. The availability of treatment has to be looked at by policymakers.
For those who do commit a crime—for mental health reasons or drug addiction—policymakers and legal professionals must determine how to make treatment available, obtain justice for victims and rehabilitate the sick individual.
All of this has to be done in a political environment that is divided as ever and where trust between those with differing perspectives is very low. Solving this challenge facing the court system will require a concerted effort across the board.
Cybercrime
Cybercrime doesn't have the raw volume of cases that drug and mental issues do, but the consequences of crimes like data breaches and identity theft have huge financial costs. They have ripple effects around the globe and solving them involves a coordinated effort among governments and agencies with very different rules, regulations and ways of doing business.
An investigation into a cybercrime begins with its first responders, those who have to secure the initial digital evidence. This can be done by local law enforcement or a private investigator. It also might be done by a digital forensics expert or a military police officer. All of these people have different chains of command.
So long as the crime is within the boundaries of a particular country, the search and seizure of information is subject to federal law. But the "advantage" of cybercrime, at least in the mind of the criminal, is to go global. The legal frameworks of different countries—even with a relatively unified area like the European Union—are often different. Law enforcement agencies in each impacted country have to be engaged. Each one is different and the burdens of bureaucracy can limit the cause of justice.
Once the investigation is underway, there are technological challenges. Encrypted messages, cryptocurrencies and others are making the technology used to identify location much less reliable. Law enforcement needs the tools and the talent to keep up with the bad guys.
Finally, once an arrest is made, we can revert back to the same territorial issues that were a problem at the outset of the investigation. Who has jurisdiction? This impacts everything from who prosecutes the case, what evidence is admissible and even sentencing.
Talented people are needed for setting policies, negotiating international differences, prosecuting cases, creating technology and catching cybercriminals.
If you're a part of our legal system or someone considering a career in this area, there's no shortage of challenges to solve or opportunities to make a difference. If you need counsel, getting the right law firm to handle your unique problem can make the difference between legal victory and defeat.