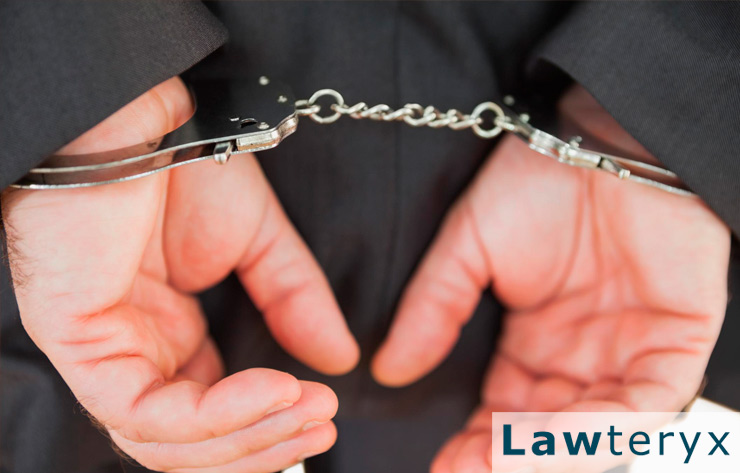 Being accused of criminal wrongdoing, let alone convicted of such, can be an ordeal. It's hard to fully understand, however, just how much even a single criminal charge can affect your life.
Let's take a look at a hypothetical scenario involving a person we'll call "Todd," who has been charged with a crime.
Charged, but not convicted
First, let's be clear that this is the less likely scenario for Todd. If a person hasn't gotten a charge dismissed and the prosecutor's office is comfortable bringing a case, there's a better than 90 percent chance the accused will enter into a plea agreement.
Let's suppose, however, that Todd has a good defense and worked with a competent criminal justice lawyer. Fortunately for Todd, he had the best defense a person could ask for: he didn't do it.
It was mistaken identify, and his attorney proved it.
Legally, people aren't supposed to hold a failed case against Todd. Unfortunately, once a charge is out in the news, it's nearly impossible to reel back in. Even if it just ends up on page 6 of a small town newspaper, nosey neighbors and family members have a gift for finding these things out.
Worse, once the accusation goes up a news website, it lives there forever.
A lazy potential employer who relies on Google rather than real criminal background checks, for example, is going to find that article. What started out as a good chance for Todd ends up just being unreturned phone calls.
Convicted
In the worst scenario, Todd goes to trial and loses. He incurs the maximum penalty, and he is subject to years of jail time. When he gets out, he has to meet regularly with a P.O., submit to drug testing and pay court fees for the privilege of being monitored.
He now also has a legal obligation to tell anyone thinking about hiring him that he has a criminal record. A bunch of unrelated legal matters change, too.
Child custody issues involving Todd now also involve conversations about his criminal record. Especially in cases where domestic violence allegations were involved in the charges, a conviction will color the family court judge's outlook significantly.
Driving privileges may be revoked, depending on the state Todd lives in. In most cases, this will only apply to alcohol- or drug-related convictions. However, some states also revoke driving privileges if a person falls behind on paying fines, court costs or restitution.
Owning a firearm becomes close to impossible. In fact, Todd may not even be allowed to live in the same house as someone who owns a gun.
College admission instantly turns into a more involved process. If Todd was convicted of a drug or sex crime, this especially can be the case. Regardless of what he was convicted of, he'll have to disclose the fact just like he would to an employer.
Getting a house, especially if Todd is a renter, is going to be more difficult. Even if Todd is lucky and lives in a state with housing discrimination laws, he may end up being a victim of the same lazy Googling habits he'll face with employers. If Todd is unlucky, he lives in a state where landlords are allowed to discriminate against him based on a conviction.
As you can see, Todd has long uphill battle ahead of him due to his criminal charge — regardless of his guilt or innocence.
If you are facing a conviction and criminal charge, it's important to know all of your options, like deferred adjudication.