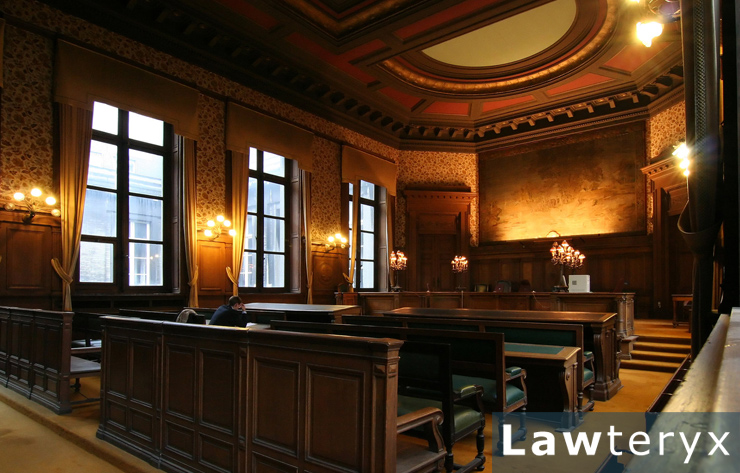 Still under a COVID-19 stay-at-home order and out of things to watch on your favorite streaming service?
Have no fear!
We've put together a list of some of the most popular movies and TV shows that feature lawyers and attorneys: Let's start with just a few of our favorite movies that prominently feature lawyers:
Movies
Witness for the Prosecution (1957)
This is a film adaptation of the Agatha Christie play. The story follows a British barrister defending an American war vet who was accused of murder.
To Kill a Mockingbird (1962)
In the film adaptation of the Harper Lee novel, Atticus Finch works to defend an African-American man wrongly accused of rape.
A Few Good Men (1992)
In one of Tom Cruise's most well-known movies, a Navy lawyer defends 2 Marines who have been accused of murder.
Other runner ups include:
Judgment at Nuremberg
The Devil's Advocate
High Crimes
The Lincoln Lawyer
TV shows
From the big screen to the silver screen, here are some popular TV shows that feature lawyers:
L.A. Law (1986-1994)
Often described as groundbreaking, L.A. Law followed the high-power law firm of McKenzie, Blackman, Chaney & Kuzak.
Perry Mason (1957-1966)
Perry Mason has been described as the most famous TV defense attorney. The series ran for 9 seasons and amassed 271 episodes.
Law and Order (1990-2010)
After finishing its 20th season, Law & Order matched Gunsmoke for being the longest-running drama series on TV. This honor has since been passed on to Law & Order's spinoff Law & Order: Special Victims Unit.
Other popular TV shows featuring lawyers include:
The Practice
How to Get Away with Murder
Matlock
JAG