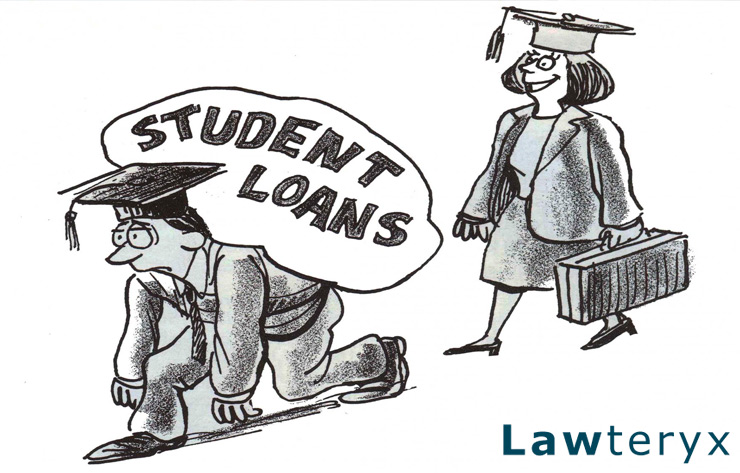 The burden of student loan debt crushes millions of American students. It's a drag on the economy, and it's a hot-button political issue in the upcoming presidential race.
The Seventh Circuit Court of Appeals, a Chicago-based federal appellate court, put its own foot forward on the issue of student loan laws with a borrower-friendly ruling that has implications on a number of different levels.
Here are the basics of the case:
Nicole Nielsen was facing student loan debt at a time when her finances were going through a rough patch. Great Lakes Educational Loan Services was the firm servicing her debt and advertised additional services for advice regarding the best repayment plans.
Nielsen alleged that when she called to seek guidance, Great Lakes' people deliberately steered her to options that made little sense for her, but plenty of sense for them.
On the surface, it's a straightforward case of fraud, but there's more.
Federal laws are in place to instruct what loan services are required to tell borrowers regarding their options. Great Lakes contends that it followed federal law, while Nielsen is brought forth her lawsuit based on the state of Illinois' consumer protections.
Thus, the case turned into a jurisdictional question, where Nielsen won a victory in appellate court.
Judge David Hamilton ruled that a loan servicer couldn't use federal law as a shield if they had actively given bad advice. The judge noted that Nielsen's charges went beyond a failure to disclose information—which presumably might have been subject to state law—and into fraud.
An important caveat has to be noted here. Hamilton did not rule that Great Lakes was guilty of deceiving Nielsen regarding her repayment options; merely that she had the right to sue under federal law. It's a procedural win for the plaintiff that sets up a bigger battle ahead on the actual charges—one that may have fallout into the race for the U.S. presidency.